Parenting Dilemma
"I really have a parenting issue with my son. He has no interest in doing his homework. But I don't want to hit him because violence won't solve the problem. I'm confused and lost, yet at the same time, I have confidence and high expectations for him in my heart. I think he's really great and innocent. He often reads his favorite storybooks in class. I've been considering homeschooling him, but his father doesn't support it and I feel obligated to obey my husband, so I often feel sorry for my child being mocked and criticized at school. I know you will pray for me, and I believe that the future will testify to what happens today, with enough grace."
(Sister Huang)
Heavenly Father, You understand Sister Huang's helplessness and her struggle in disciplining her son. We pray that You grant her wisdom to know how to handle the situation and to entrust her son into Your hands.
---
Research Expedition
In September, 18 Chinese scientific expedition members successfully reached the summit of Mount Cho Oyu, the world's sixth highest peak. This marked the first time that the Chinese scientific research team has successfully scaled a peak above 8,000 meters. The expedition planned to carry out a series of scientific research tasks, including setting up high-altitude automatic meteorological stations, measuring the thickness of ice and snow at the summit, drilling ice cores, and collecting snow and ice samples. The research focused on issues such as changes in the Asian water tower, ecosystems and carbon cycling, human activities and environmental safety, mineral resources and geological environment, aiming to uncover the impact of changes in extremely high-altitude regions and extreme processes on the ecological environment of the Qinghai-Tibet Plateau.
("CCTV Network", October 2, 2023)
May the Lord lead researchers to conduct studies with a heart for environmental preservation, transcending borders and working together to create a sustainable future. Pray for each of us to fulfill our responsibilities and manage the world that God has created with care.
---
God Never Abandons
"About ten years ago, I was distributing gospel leaflets in the park when an uncle showed a keen interest in the gospel. I remember he even went to church with me, but later he said he would go after retiring. It has been several years since he retired, and he still hasn't come to church. Recently, I suddenly received a text message from him saying that he had a serious illness and might not have much time left. Over the phone, I led him in prayer and sent him the link of Radio Liangyou. I believe that this illness made him recall the words he had said before, and even in his most fearful moments, he would still think of the Lord. He successfully underwent surgery and gained a renewed understanding of life. He told me that he wants to believe in Jesus."
(Sister Luo)
We give thanks for the gospel seeds that Sister Luo sowed in the past, as now is the time for harvest. May God continue to assist Sister Luo in guiding this uncle on his spiritual journey, enabling him to continue following You.
---
Chemical Dangers
Recently, a hot topic on some social platforms is teaching people to refer to product labels and directly purchase bulk chemicals with effective ingredients for DIY purposes in order to save money. For example, using sodium bicarbonate as a substitute for laundry detergent, sodium hydroxide as a substitute for cleaning agents, and selenium disulfide as a substitute for shampoo. However, DIY chemical mixing carries certain risks due to their explosive, flammable, toxic, corrosive, and other hazardous properties. Improper management can easily lead to safety accidents, causing serious harm to human beings, facilities, the environment, and more.
("China News Net", September 24, 2023)
In the age of the Internet, may the Lord grant wisdom to everyone, so they won't blindly pursue popular lifestyle information and have the discernment to distinguish between what is true and what is not. In terms of regulating online shopping, let us pray for effective mechanisms within the government to ensure the safety and rights of consumers.
---
Gospel Broadcasting
New Program Schedule: The new seasonal program schedule was released at the end of October. A total of six brand new programs have been launched. May God bless and use our different program teams. In addition, the broadcast schedule of the program "Beyond and Infinite" made for persons with disabilities has been changed from a 30-minute episode on seven day in a week to an one-hour episode on Saturdays and Sundays. Pray that the audience will get used to the new schedule.
Staff turnover: We will come across staff turnover and replacements for the entire company. Pray that God will give grace and strength to the staff to get integrated into their work, and help staff be understanding and take initiative. Pray for a smooth transition into all jobs.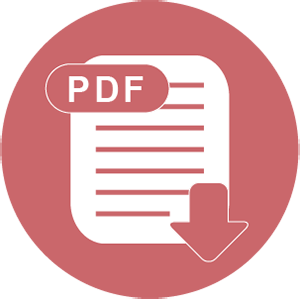 Download