Changed by the Lord
"I'm much better now than before. I have been making continuous efforts to abstain from impure thoughts and masturbation. When I use my phone, I occasionally watch videos of beautiful women, but I try my best to redirect my attention. My physical recovery is not ideal yet. I have depleted my kidneys and damaged my nerves, so the improvement in my physical symptoms is a bit slow. I am grateful to be able to recover like this and I thank God for saving me once again. I was ignorant in the past and repeatedly made mistakes. From now on, I truly want to repent and change for the better! When I was young and ignorant, I didn't take care of my body and only pursued instant gratification, indulging myself more and forgetting my identity as a Christian. I seek God's forgiveness for all my sins. I was truly wrong, and I will strive to repent."
(Brother Liu)
Thank God for working a miracle to achieve harmony in sister Wang's family. She has a much more cheerful voice now. May God give sister Wang wisdom to communicate with her daughter-in-law.
---
Chemical Dangers
Guangzhou announced a new policy, becoming the first first-tier city in China to loosen restrictions on property purchases. According to the new policy, local residents with household registration are limited to purchasing two residential properties. For non-local households, the requirement for purchasing eligibility has been reduced to either five years of consecutive tax payment or two years of social security contributions. Subsequently, more cities have canceled or relaxed their property purchase restrictions, including Wuhan, Xi'an, Tianjin, Suzhou, and others. In addition, several regions have implemented the new policy, that banks should treat those without a house in their names at the location of a purchase as first-time home buyers, regardless of whether they have previously used a loan for a home purchase. This also includes adjusting the down payment ratio for personal housing loans and increasing the availability of housing provident fund loans.
("The Beijing News", September 24, 2023)
We pray for the government to have wisdom bestowed by God and implement policies that are beneficial to economic development, aiding the recovery and growth of various industries.
---
Embracing Acceptance
"I have been infected with the COVID-19 for nearly three months, and my body has yet to fully recover. I feel emotionally weak, lacking the passion to love God or being able to overcome my circumstances. The biggest challenge comes from the relationship with my husband. In this almost 30 years of marriage, I have always been hoping to change my husband who has incompatible values with me, in my way. It has only resulted in both of us badly wounded. My husband often acts unreasonably, displaying an arrogant and irrational demeanor. He has a strong desire for control, which makes me obedient to his every word. Even during my illness, he continued to use hurtful words against me. Our daughter has been hurt by him to the point where she doesn't want to come home. Through the programs on Radio Liangyou, God has opened my heart. I'm willing to embrace and accept my husband with the love of Christ. I need God to grant me courage and wisdom. Please pray for me."
(Sister Cheng)
We are grateful that Sister Cheng did not lose faith during this extremely difficult time and is willing to forgive and accept her husband with God's love. We pray that the Lord will help her husband to return and improve his relationship with his wife and his daughter.
---
Anti-corruption for Clean Governance
"Four Forms of Decadence" refers to the collective term for formalism, bureaucracy, hedonism, and extravagance. During the Mid-Autumn Festival and National Day holidays, the government conducts inspections to prevent the emergence of the "Four Forms of Decadence" issue. Taking Neiqiu County in Xingtai City, Hebei Province as an example, the disciplinary inspection and supervision commission, in conjunction with the county market supervision administration, conducted overt and covert investigations in places such as shopping malls, supermarkets, and tobacco and liquor stores to identify any violations involving the acceptance of gifts or bribes, irregularities in dining and drinking, and improper distribution of benefits. Additionally, in order to prevent the formation of a culture of extravagance and waste, they investigated whether businesses engaged in excessive packaging of mooncakes, irregularly bundled sales of gifts, or price gouging.
("China News Net", September 25, 2023)
Even though life has become more prosperous than before, let us pray for a prevailing spirit of frugality among all people, so as not to be corrupted and fall into extravagant indulgence. May God raise up upright officials and ensure that corrupt individuals face legal sanctions, leading the country towards integrity and cleanliness.
---
Gospel Broadcasting
New Program Schedule: The new seasonal program schedule was released at the end of October. A total of six brand new programs have been launched. May God bless and use our different program teams. In addition, the broadcast schedule of the program "Beyond and Infinite" made for persons with disabilities has been changed from a 30-minute episode on seven day in a week to an one-hour episode on Saturdays and Sundays. Pray that the audience will get used to the new schedule.
Staff turnover: We will come across staff turnover and replacements for the entire company. Pray that God will give grace and strength to the staff to get integrated into their work, and help staff be understanding and take initiative. Pray for a smooth transition into all jobs.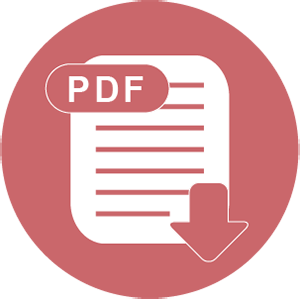 Download