Facing Difficulties
"My mother has suffered from a cerebral infarction and a brain aneurysm. She has been in the hospital for a month and a half. Her left hand and left leg are paralyzed, and swallowing food is difficult. It is extremely challenging to take care of her daily needs. The disease not only torments her, but also exhausts the physical and mental strength of our family. Taking care of my mother has already disrupted our normal family life. We haven't been able to attend church for over two months. Now, including myself, the whole family lacks confidence and feels disheartened. Watching my mother suffer every day is heartbreaking for all of us. My mother has endured a lifetime of hardships, and she lacks education and the ability to read the Bible. Now, she can't even speak. Please pray for us. We don't know what lies ahead, and we don't understand God's will."
(Brother Zhao)
Heavenly Father, the mother of brother Zhao is going through a difficult time. The family is not only emotionally burdened but also physically exhausted from taking care of her. We pray that You will protect the health of our sister and provide strength to the entire family in body, mind, and spirit.
---
Aerospace Breakthrough
Last month, a mainland Chinese private rocket company successfully carried out its first launch mission. The developed CERES-1S carrier rocket was launched in the vicinity of Haiyang, Shandong, and successfully delivered four commercial satellites into an 800-km intended orbit. The responsible company claimed several breakthroughs, including being the world's first launch without relying on a land-sea universal mobile platform, the world's first unguided hot launch of a solid rocket at sea, and the world's first rocket adopting a high-precision navigation system with vertical self-alignment and online misalignment angle correction at sea. This is also the first-time that China's commercial spaceship entered an 800-km inclined orbit.
("China News Net", September 5, 2023)
We are grateful for the advancing technology that can be appropriately utilized for the benefit of people and the improvement of their living standards. Even with the most advanced technologies, may our hearts not become greedy and arrogant, but instead recognize God and remain humble and selfless.
---
Willingness to Forgive
"My mother takes care of me at home, and the place of worship is just one unit away. Due to my health issue, I cannot attend and I am left to worship alone! During the pandemic, my family hosted brothers and sisters for over a year, but now that restrictions have eased, they no longer come. One sister sent me a text message with hurtful words, and it saddened me deeply. Thanks to God's love for me, I haven't lost hope. It is the Lord who comforts my heart, knowing that without going through the valley, one cannot grow. I initially wanted to retaliate against this sister, but the Holy Spirit reminded me to declare that I won't let her be hurt and that I will love her through the love of the Lord."
(Sister Liu)
We pray for the Lord to comfort Sister Liu, for You understand the sadness and sorrow in her heart. When she worships alone, she firmly believes that You are with her. We are grateful for her forgiving heart, which is a manifestation of the Lord's life in her. May You guide her to face the future courageously.
---
Miao Youth
Due to God's blessings and the dedicated service of missionaries such as James R. Adams and Samuel Pollard, the gospel prospered among the Miao people since the early 20th century. However, there was a gap of about 40 years during that time. Since the reform and opening-up policy in China, the Miao churches have once again flourished. Nevertheless, with the changing society, Miao churches are facing the impact of secularization, and the younger generation is reluctant to attend church, which has become the heaviest burden in the hearts of Miao pastors. Recently, a pastor expressed his need for prayer: Many young Miao people are unwilling to come to the church and believe in Christ, and pastors are at a loss about how to address this issue. We pray for the Lord's mercy and grace to work in the hearts of these young people. We also pray for wisdom for the pastors, that they may know how to be effective workers for the Lord in this age.
We pray for the Lord to hear the prayers in the hearts of His servants and work in the hearts of the young Miao people. May they not only follow in the footsteps of their elders to follow the Lord, but also remain steadfast in their faith amidst challenges. May they become vessels used by God in spreading the gospel to neighboring ethnic groups.
---
Gospel Broadcasting
New LTS Platform: The self-study platform has been well received since its launch. A much increased achievement over the previous LTS App has been recorded. We are glad to see a marked upward trend in usages—although including some inquiries on operating instructions—with many users from overseas too. When the LTS study mode was changed, we have been crossing the river feeling the stones so to speak, yet we experienced God's guidance all the way, with bountiful blessings.
Serving the Blinded: Christian Ministry to Visually Impaired Persons of Hong Kong has requested to integrate Liangyou and Soooradio programs into their audio library and "Shi Fu Xing" App made available to visually impaired persons. This App serves users in Hong Kong and many in China. We are thankful to expand our scope of ministry for various groups with special needs.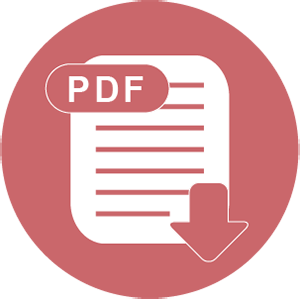 Download