Regretful Heart
"I am 28 years old. I had got married and my husband's family condition was not good. I became pregnant and had no job. I was very anxious. I was worried that I would not have enough money to give birth to my baby. My relationship with God gradually became estranged. Occasionally, I visited a gambling website as I wanted to make some money. But then I had lost all my money. Yet I still rebelled against God in my heart. As I had no money, I borrowed money online. Now I am unable to pay back the debt. I dare not tell my husband because he has just believed in the Lord and I am afraid of dishonoring God's name. I have not completed my one-month confinement after childbirth yet. I cry secretly every day. I have sinned against God. I have known I am wrong."
(A Perplexed Sister)
Ask the Lord to comfort the sad and contrite heart of the sister. Pray that she will learn a lesson and be able to honestly tell her family members about this matter. Also pray that they will deal with it together so that she can go through her confinement period safely.
---
Youth Unemployment Rate
The National Bureau of Statistics of China announced earlier that starting from August, it will suspend the release of "the unemployment rate statistics of the urban survey for young people across the country by age groups". The main reason is that the economic society develops and changes continuously, and that the labor force survey has to be further improved and optimized. A spokesman said that various parties of the society have different opinions on whether or not students looking for jobs before graduation should be included in the survey. In addition, young people spend more time studying in school. In the survey, further research on the definition of young people's age range is also needed to better reflect the employment situation.
("China News Net", August 15, 2023)
Please pray that the government will have the wisdom from God and be able to find out ways to improve the unemployment problem. Also pray that the Lord will personally do work to remove young people's all worries about the future, and to enable them to make life plans before their employment and be engaged in jobs which suit them.
---
Thanksgiving For My Son
"My son is five years old. He often listens to Radio Liangyou with me. He even takes the initiative to call and contacts the host. He knows the hotline number even at this young age. He called and expressed his depression and unhappiness. I, actually, do not let my son use the cell phone too much. He realizes that he should not watch too many short videos, but he cannot control himself. He also knows that he needs to put his messy things in order, but sometimes he forgets to do so. I am grateful since he has such kind of awareness. I hope that my son will grow in Christ physically, mentally and spiritually."
(Sister Miao)
It is cheerful and joyful for children to come before the Lord. May the Lord care for the child so that he will grow up healthily and happily. Please pray that he will walk on the path God has prepared throughout his life, and never deviate from it up to his old age. May Sister Miao's family become a beautiful testimony which can influence more people.
---
Surge of Allergy
Hohhot, Inner Mongolia, was hit by thunderstorms last month. Then a large number of patients with coughs and asthma went to hospital. In Taiyuan, Shanxi, some netizens said that heavy rains triggered their asthma. The Hohhot Municipal Health Commission explained that these cases were related to "thunderstorm asthma" caused by excessive pollen concentration after rainfall. Thunderstorm asthma refers to an acute attack by bronchial asthma that occurs during or immediately following a thunderstorm. It happens in the pollen season and can be life-threatening in severe cases. Some interviewees expressed the hope that relevant departments would pay attention to allergic diseases and take effective measures in a timely manner.
("China News Service", September 4, 2023)
Environmental pollution and climatic changes cause more people to suffer from allergies. May God reduce the impact of the symptoms on their lives. Pray that various countries will not only focus on economic and technological development, but also understand the importance of protecting the ecological environment.
---
Gospel Broadcasting
New LTS Platform: The self-study platform has been well received since its launch. A much increased achievement over the previous LTS App has been recorded. We are glad to see a marked upward trend in usages—although including some inquiries on operating instructions—with many users from overseas too. When the LTS study mode was changed, we have been crossing the river feeling the stones so to speak, yet we experienced God's guidance all the way, with bountiful blessings.
Serving the Blinded: Christian Ministry to Visually Impaired Persons of Hong Kong has requested to integrate Liangyou and Soooradio programs into their audio library and "Shi Fu Xing" App made available to visually impaired persons. This App serves users in Hong Kong and many in China. We are thankful to expand our scope of ministry for various groups with special needs.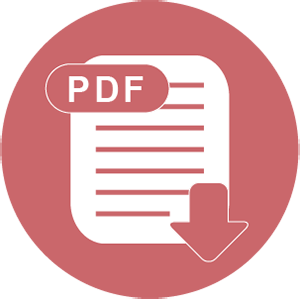 Download