Return To The Lord
"I had followed my mother to believe in the Lord since I was a child. But I stopped going to church when I worked outside as a teenager. It was nearly ten years after I got married that I returned to the church. I have experienced too many difficulties in my marriage. So I am so dishonoring God's name. So I keep silent and I dare not preach the gospel to others. I am worried that my difficult experiences will make others stumble. After getting married, I no longer interact with my friends. Facing unemployment, my husband is very depressed. He always thinks of buying lottery tickets and winning big prizes. He also thinks that his unfavorable experiences have been caused by God. He often attacks and hurts me with his words."
(A Repentant Sister)
Thank God for the sister who is currently brave enough to speak out her experiences. Please pray that the Lord will give her the courage to face family challenges and the wisdom to be her husband's helper. It is hoped that her husband will find a job in a down-to-earth manner.
---
Looking After the Aged
Last month, an elderly man in Wuhan felt increasingly severe pain in his chest and stomach not long after taking medicine. His family rushed him to the hospital. The doctor found that the old man's esophagus and stomach were scratched by foreign objects. It was found out that the old man's family had cut packs of tablets into individual tablets for the fear that he might take medicine wrongly. However, the old man did not pay attention while taking the tablets. He just swallowed the aluminum foil packaging and the tablet together, causing the sharp corners of the packaging to scratch his esophagus and stomach. Doctors remind family members to pay attention to the aged with problems of aging, blurred vision and hearing loss, especially those with dementia when they take medicine.
("Wuhan Daily", September 8, 2023)
Please pray for the aged so that caregivers can understand the diseases the aged have, learn nursing skills, and avoid unnecessary accidents. Also pray that both parties can pay attention to their emotional and mental needs mutually, have good communication and get along with each other better.
---
Faith Inheritance
"My ancestors believed in the Lord Jesus at the end of the 19th century. I am a fourth-generation Christian and there are seven generations of Christians in my family. I took a theological course from Liangyou in the 1980s. Although the radio reception was not good at that time, my family was very eager for it. Radio programs have been accompanying us to grow up. Although we have been Christians for generations, we still do not understand some of the biblical teachings and how to serve. Currently many sisters of the church are also studying Liangyou's theological courses. They hold meetings once in a while to discuss their study progress. Radio Liangyou has been very helpful to me, my family, and many Christian brothers and sisters."
(Sister Guo)
Noting Sister Guo's sharing, we feel deeply grateful for this family. It is hoped that their faith will be passed down from generation to generation in this family to become a nice testimony which will influence more people. May God guide Christian brothers and sisters in their theological study.
---
Single Parent Guidance
In recent days, a daughter who had been raised by her mother did not want to meet her father. After the court had intervened and investigated, it was found that the father had repeatedly spoken dirty words and even threatening words in front of his daughter. On the other hand, the mother has also spoken negatively about her ex-husband for a long time, causing her daughter to have severe resisting mind and stress. To this end, the Executive Bureau of Beijing Fangshan Court issued a guidance order of family education, ordering the parents to pay attention to their daughter's mental state and emotional needs, fulfill their responsibilities as guardians, and create the healthy environment for her growth.
("China Kyoto News", September 5, 2023)
May the love of the Heavenly Father come to every divorced family. Pray that parents and children will receive healing from the Lord and choose to forgive those who have hurt them. Also pray that parents are willing to set a good example and use correct family education to restore the parent-child relationship.
---
Gospel Broadcasting
New LTS Platform: The self-study platform has been well received since its launch. A much increased achievement over the previous LTS App has been recorded. We are glad to see a marked upward trend in usages—although including some inquiries on operating instructions—with many users from overseas too. When the LTS study mode was changed, we have been crossing the river feeling the stones so to speak, yet we experienced God's guidance all the way, with bountiful blessings.
Serving the Blinded: Christian Ministry to Visually Impaired Persons of Hong Kong has requested to integrate Liangyou and Soooradio programs into their audio library and "Shi Fu Xing" App made available to visually impaired persons. This App serves users in Hong Kong and many in China. We are thankful to expand our scope of ministry for various groups with special needs.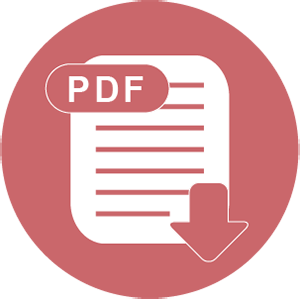 Download