Willingness to Change
"I felt so hopeless in 2021. I had a very difficult relationship with my son when he just got married. As his then girlfriend was a non-Christian, I strongly opposed their marriage. I wasn't aware of my problems until talking with your program host. Learning to let go, I rely on God to change my actions and let God's love bind our family together. Now, I live in harmony with my family, and we have a terrific relationship. I'm most grateful for my husband's reading the Bible and praying with me every day. I'm striving for a change, but don't know how to communicate with my daughter-in-law. I would like to help her build a relationship with God."
(Sister Wang)
Thank God for working a miracle to achieve harmony in sister Wang's family. She has a much more cheerful voice now. May God give sister Wang wisdom to communicate with her daughter-in-law.
---
Boosting Domestic Demand
To revive the economy, the National Development and Reform Commission has introduced measures to restore and expand consumption. The Commission aims to stabilize spending of big-ticket items (remark: roughly categorized into three groups, i.e. energy, metal, agricultural products that will be traded in the product market), expand service consumption, boost consumption in rural areas, explore new types of expenditure, improve infrastructure and optimize the overall spending environment. The concerns of people include regions should refrain from implementing new car purchase restrictions, pushing forward the work of ensuring timely deliveries of off-the-plan properties, improving e-commerce and logistics infrastructure in rural areas, boosting the construction of digital consumption infrastructure, providing financial support for sectors including hospitality and catering, culture and tourism, sports and health, elderly care, and housekeeping service, etc., and full implementation of the paid leave system.
("People's Daily", August 1, 2023)
Pray that the Government can get wisdom from God to take forward policies conducive to economic development facilitating recovery and development of various sectors. Pray that people can spend money properly and wisely, and will show mercy to the poor.
---
Breakthrough in My Life
"I'm an undergraduate from the mainland and have been working for one year. I contacted Radio Liangyou to get electronic copies of the lecture notes before. I have listened to many of your programs during this period of time. The programs are good, including topics such as explaining religion and human care. My mind has been developed and my knowledge about the Bible expanded. However, I'm not brave enough yet to tell my colleagues that I'm a Christian. As my company is a public institution, I may be dismissed if I demonstrate my belief. It is difficult to get a job now. Owing God a lot, I feel so distressed and don't know what to do."
(Brother Wei)
Thank God for building brother Wei's life through our programs. This is the work of God in brother Wei. God knows brother Wei's struggle. May God give courage to brother Wei to be a powerful witness of his changed life.
---
An Imaginary University
The imaginary "Shanhe University" has recently become a hot topic in the mainland. The origin of "Shanhe University" can be traced to a joke that an internet user made. While the quantity of students in the four provinces, namely Shandong, Shanxi, Henan and Hebei, taking this year's China National College Entrance Examination, is huge, the regions only have a handful of renowned universities. Netizens then joked that if candidates in the provinces donated money, there would be enough funding to establish a university covering the four provinces that could admit more graduates. In response to the online discussion of "Shanhe University", the Vice-minister of Education said that the government would improve allocation of resources for high education to support the regions in central and western areas, especially populous provincial regions, to expand the scale of their higher education.
("China News Net", July 12, 2023)
Pray for education in China. Pray that sufficient resources will be allocated to different regions to sustain the improvement of education quality with a view to providing a quality learning environment for students and opportunities for the underprivileged children to achieve their maximum potential.
---
Gospel Broadcasting
Streaming System: At present, our online radio "Tongxing Channel" relies on one third party supplier for program scheduling and streaming. For the purpose of diversification, we formed a new development team whose function is to search for other platforms and systems that can serve as a contingency alternative for scheduling and streaming. Pray that the Lord will grant wisdom for the team that another suitable platform may be found, that we may doonline streaming with added flexibility, ease of use, and stability.
Future Plans: The Chinese Program Directors Conference was held in Manila in June. Program directors from different offices met for the first time in person after the pandemic, with wonderful fellowship and discussions. Among many issues, we explored with extensive discussions on a new direction of programming that would better cater to the needs of the now generation. And we looked into the potential applications of A.I. (artificial intelligence) in this ministry, resulting in some meaningful exchanges.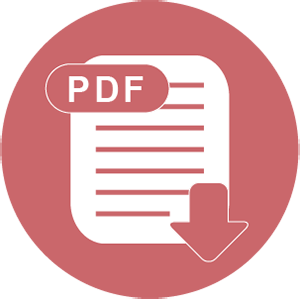 Download