Rooted in Christ
"Thank you for the faithful service provided by Radio Liangyou for decades to allow more and more people to hear the pure gospel. Thank God for teaching me for more than 10 years through the radio programs. Learning God's words has made the foundation of my faith take root and grow in Jesus Christ, and has let me understand more and more the Words in the Bible. May God bless Radio Liangyou so that the more it serves, the more joyful it will be and the more powerfully it will glorify the Trinity God in this last era."
(A Christian sister)
Seeing so many loyal listeners who have been supporting and encouraging the radio station is the motivation for the co-workers to serve. May God lead all listeners, including the sister, so that we can grow in Christ and travel on this heavenly road together.
---
Amazing Healing
"Thank God for making me reborn in the first half of this year. Originally, I was in the middle and late period of a severe heart disease. God Himself has removed all my sickness and healed me. I will have been put to death, but God's amazing power has saved me. This is a pretty true testimony. I have started to attend Sunday services of a church constantly since last month. People in the church also witness the amazing power of God. I thank God for redeeming the people in this area. I also implore God to completely make a religious breakthrough. Please pray that God's salvation will spread to every corner of this area and that more people can be saved. May the heart of the heavenly Father be satisfied and may my life be used by Him. Glorify and Praise Him! Amen!"
(Sister Yu)
Dear Heavenly Father, thank you for healing your beloved child, Sister Yu. It is really your amazing grace to see the sister being healed physically and being able to worship you in the church to become a nice witness. May your name be glorified by the sister.
---
Gospel Broadcasting
Streaming System: At present, our online radio "Tongxing Channel" relies on one third party supplier for program scheduling and streaming. For the purpose of diversification, we formed a new development team whose function is to search for other platforms and systems that can serve as a contingency alternative for scheduling and streaming. Pray that the Lord will grant wisdom for the team that another suitable platform may be found, that we may doonline streaming with added flexibility, ease of use, and stability.
Future Plans: The Chinese Program Directors Conference was held in Manila in June. Program directors from different offices met for the first time in person after the pandemic, with wonderful fellowship and discussions. Among many issues, we explored with extensive discussions on a new direction of programming that would better cater to the needs of the now generation. And we looked into the potential applications of A.I. (artificial intelligence) in this ministry, resulting in some meaningful exchanges.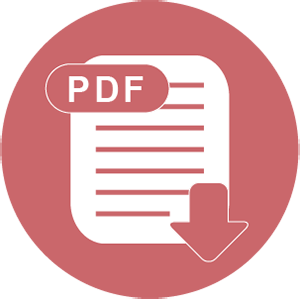 Download