Lord Please Guide Me
"I am tired and weary, and only read the Bible on and off without persistence. May God give me a spiritual partner. I am worried about my family members who are not Christians. There is neither any Christian in my village. Back to my homeland, my neighbors oppose to my religion. I have to be careful every time I speak. I am eager to have God being in my village, with my family and friends to motivate them to get to know Him. Please also pray for us as we need to hire a house suitable for the four of us in Shaoxing where we have been living for more than ten years. Now it takes one hour for my husband to travel to and back from work since his workplace is far from home. Pray that God will prepare us a stable place with a reasonable landlord and rent where we can live for years."
(Sister Zhang)
God is hope. May God bless the villagers and bring them to You to enjoy fellowship with sisters and brothers. Pray for sister Zhang that she can find a suitable house and live a stable life.
---
A Bully
A video clip of a little boy being forced to eat faeces has aroused wide concern across the web. The incident happened in Jiexiu, Shanxi. According to the investigation by the local government, three minors bullied another minor, made a video and uploaded to the internet. The Police said that the bullies and their parents had been severely criticized and educated. Parents were ordered to strictly discipline their children and apologize to the boy being bullied and his parents. The education department has also arranged to provide counselling service to eliminate the victim's negative feelings. Parents of both parties have reached a settlement.
("China News", July 5, 2023)
Pray for all children being bullied. May God stay with them and heal them with His love. Pray that parents and schools will pray for and support the children being bullied. Pray for the bullies that they know they have done wrong and are willing to change.
---
Bouyei Bible
Having a population of about three million, Bouyei is the second largest ethnic group in Guizhou province with scattered settlements in southern Guizhou, Guangxi, Yunnan and other provinces. Catholic missionaries went there to preach the gospel more than a hundred years ago. Evangelicals tried to reach them only a hundred and so years after the Catholic preachers. Not may Bouyei people have become Christians. Christians being persecuted and martyred repeatedly over the past decades have made the Bouyei people afraid of Christianity. Their impression of Christianity is a religion bringing disasters to followers. Therefore, many Bouyei people are unwilling to accept the religion. Some people tried to translate the Bible before, but were forced by the circumstances to stop after translating some chapters in the Gospel of John.
Pray for the Bouyei church that it has tried its best to stand up to the pressure to nurture believers and preach the Gospel. The church is considering preaching through audio gospel sermons. May God open doors for followers. Pray that the translation of the Bible can resume and continue.
---
Gospel Broadcasting
Radio Liangyou 74: Radio Liangyou has been serving for 74 years under grace. Thank God for letting us build different people's lives on a solid foundation during all these years. We have also nurtured believers to establish a healthy spiritual life in face of various challenges they have encountered in their lives. May God continue to bless the people worldwide speaking Chinese through Radio Liangyou.
Self-learning Platform: The brand-new online self-learning platform of Liangyou Theological Seminary (LTS) has finally launched. Students could participate in the Navigation Program through the mobile LTS app in the past. However, we have to ensure the app is compatible with different operating systems of mobile phones and update the app from time to time. We hope that the self-learning platform can offer an easy-to-use and convenient one-stop learning experience to the students.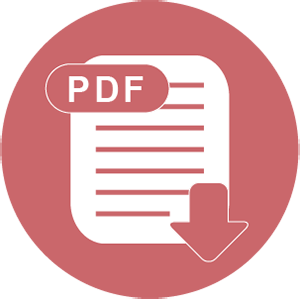 Download