Unexpected Diagnosis
"Last week, my 70-something-year-old father-in-law was suddenly diagnosed with pancreatic cancer and has only about 10 months left. This has had a significant impact on my husband's emotions. Since then, I have noticed that his emotions have been fluctuating greatly. Their relationship is usually not very good, and they often quarrel. This sudden event has been difficult for him to accept. I couldn't help but argue with him just now. Every time he gets angry, our youngest daughter gets scared and cries. I now have the flu and am lying in bed with a fever. I am also afraid of infecting them. My heart is very uneasy. My father-in-law has always been against our faith in God. Please pray for my father-in-law, asking God to have mercy on him, ease his pain, and help him believe in God soon. Thank you! May God remember you all!"
(Sister Lin)
Healing Lord, please comfort Sister Lin and her husband. Let her husband know that life is in your hands. Please keep her father-in-law with a repentant heart. Help this couple understand that they need to take care of the sick father together at this moment. May God have mercy on them.
---
Caring for the Needed
Since the beginning of summer, the heat index has been off the charts, and the most difficult working conditions are for outdoor laborers. A woman from Dongguan visited her father who worked in environmental hygiene in Qingxi and noticed that the uniform fabric her father wore was stuffy and uncomfortable, causing him to sweat profusely when working in high temperatures. Worried about her father, she wrote a letter to the government to improve their working conditions. The problem was quickly addressed. Recently, the environmental sanitation workers in Qingxi have been given new uniforms made of thinner and more breathable fabric. Additionally, the local government has adjusted the work schedule to avoid high temperatures in order to protect the workers' health.
("Workers' Daily", July 4, 2023)
Pray that God will watch over the outdoor workers and provide them with a reasonable working environment during hot weather. Pray for government officials that they will have a compassionate heart and take action to address any areas in need of improvement.
---
Trap of Debauchery
According to statistics, the market size of game companions in China has exceeded RMB 14 billion. Game companions refer to people who accompany game users to play games. Although many platforms now require real-name authentication, there are still cases where minors borrow other people's accounts. Some game players have reported encountering cases where children skipped classes to become companions. Additionally, the companion industry may also involve gray areas, such as providing pornographic voice and video chats or even offline sexual services. Some companion teams even advertise "recruiting female companions, those over 16 years old can join the team and earn thousands of yuan per month," which may entice minors to join.
("Workers' Daily", July 6, 2023)
Pray for the children, that they may be surrounded by caring elders who can guide them when needed. If they happen to go astray, we ask that you remove any wrong thoughts and temptations from their minds and help them to make a firm decision to distance themselves from negative influences..
---
Gospel Broadcasting
Radio Liangyou 74: Radio Liangyou has been serving for 74 years under grace. Thank God for letting us build different people's lives on a solid foundation during all these years. We have also nurtured believers to establish a healthy spiritual life in face of various challenges they have encountered in their lives. May God continue to bless the people worldwide speaking Chinese through Radio Liangyou.
Self-learning Platform: The brand-new online self-learning platform of Liangyou Theological Seminary (LTS) has finally launched. Students could participate in the Navigation Program through the mobile LTS app in the past. However, we have to ensure the app is compatible with different operating systems of mobile phones and update the app from time to time. We hope that the self-learning platform can offer an easy-to-use and convenient one-stop learning experience to the students.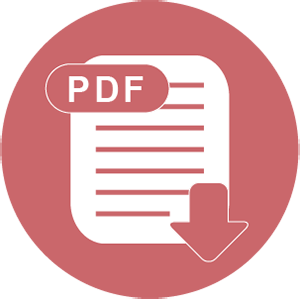 Download