Suffering from Lung Cancer
"The cancer of my husband has spread from the lung to bones. He has severe pain. Please pray for his soul and his hardened heart. Having a bad cough, he is reluctant to go to the hospital and is very bad-tempered. I asked what he wanted to do and whether he had any last words. He said no. I said I would like to have my ashes thrown in the ocean after my death. He asked whom I talked to. I said 'you' if he had not died and to our daughter if he had died. We both laughed. He said scattering at mountains or the sea would be fine. I asked him if he was afraid of death. He said no. I said death was not scary and neither the end, and he had to know what death was. He stopped me and scolded me. He has become more resistant to Christianity as I have kept talking about it. No people can convince my non-believing husband to believe in God."
(Sister Liu)
The Lord changes our hearts. May God safeguard this family and make Sister Liu's husband to realize his insignificance and become humble to accept You. May God give them peace and joy.
---
Relationship Satisfaction
"Both my girlfriend and I have been Christians since we were young. We are at work right now. She is willing to spend time with me but seldom does anything else. I have done far much more than she has. Take money as an example. I spent about RMB 70 to 80 thousand dollars on her in the past two years while she only spent about three thousand on me. We are living in different places. I drive her home every week on the day she is off from work, driving from 6 p.m. to 12 a.m. Sometimes it is already 1 a.m. when I am home. She has never come to see me. Although she likes me, I feel bad because she will give up on our relationship if her parents strongly disapprove of me. On the contrary, I won't give her up for anything or anyone. Going to meet her parents soon, I feel disturbed. Do I need to prepare for separation?"
(Brother Jin)
The Lord is faithful. May the Lord guide brother Jin and his girlfriend to live in faith, learn to trust each other, be honest to share their feelings and be courageous to face the pressure together.
---
Gospel Broadcasting
Radio Liangyou 74: Radio Liangyou has been serving for 74 years under grace. Thank God for letting us build different people's lives on a solid foundation during all these years. We have also nurtured believers to establish a healthy spiritual life in face of various challenges they have encountered in their lives. May God continue to bless the people worldwide speaking Chinese through Radio Liangyou.
Self-learning Platform: The brand-new online self-learning platform of Liangyou Theological Seminary (LTS) has finally launched. Students could participate in the Navigation Program through the mobile LTS app in the past. However, we have to ensure the app is compatible with different operating systems of mobile phones and update the app from time to time. We hope that the self-learning platform can offer an easy-to-use and convenient one-stop learning experience to the students.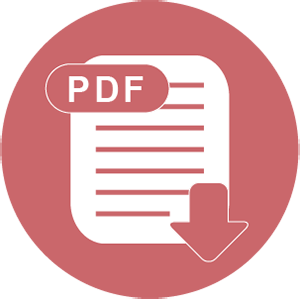 Download