Disagreements
"My family has believed in the Lord for 30 years. A total of 13 family members had been baptized. Disputes arose and communications failed due to disagreements among the host family. The matter concocted out of nothing many years ago was basically a misunderstanding. But we are driven out of the church. We pray for the Lord's work day and night. Our whole family lives a life of peace and joy through weeping, repenting and relying on the Lord's precious blood for redemption. Our children do right things themselves. My wife and I concentrate on serving God. Moreover, I have been listening to Liangyou Radio for many years. At first, my mother and I understood the Lord Jesus' salvation of the cross and believed in the Lord. Nowadays the person in charge of the church says that we are an evil cult. He told other believers not to contact us."
(Brother Chen)
Pray to the Lord of Righteousness for His mercy and care for Brother Chen's family. Thank God for their victorious life under the truth. Ask the Lord to remove the conflicts between them and the church, and help them rely on the Lord to overcome all obstacles. Also pray that the family will return to the home of God.
---
AI Diagnosis
Last month the "5G Smart Patrol Vehicle of Ophthalmology" invented by a university's scientific research team was officially launched. The first batch of three patrol vehicles is equipped with AI doctors. They can complete a series of eye examinations in just ten minutes and regularly visit different cities in China. They also go to schools, nursing homes for the aged and communities providing professional eye health assessment. People seeking consultation are only required to make an appointment online and undergo their examination on the vehicles. The initial screening can be completed by the AI system. If eye problems are found, it will be reported immediately.
("Yangcheng Evening News", June 6, 2023)
Please pray that AI technology can be more widely used in clinical services. Through data analysis doctors can be assisted in medical decision-making and the efficiency of medical management will be improved to allow patients to receive appropriate treatment earlier.
---
Endure Silently
"I have many difficulties, but God has led me out step by step. Especially when I was sick, God comforted me with His words. I had had mental illness. I had taken medicine but stopped due to financial pressure. Subsequently I often hear voices scolding me and have auditory hallucination. My illness repeats persistently. I fast and pray. The only way out is to forgive my husband for cursing and hurting me in the past. He has not yet believed in the Lord. We have separated before. Currently, I know that I need to reconcile with my husband. When he scolds me, I say nothing and endure silently. Please pray that my husband will believe in the Lord soon. My daughter has not yet believed in the Lord too. Also pray for her."
(Sister Wu)
Thank the loving Lord for giving Sister Wu the strength to forgive her husband. May her change move her husband and daughter so that they will be willing to accept the Lord and return to His name. Pray that the sister will be healed and her family will get along with one another harmoniously in the Lord.
---
Upsurge Of Coffee
The "2023 China Urban Coffee Development Report" indicated that the scale of China's coffee industry was RMB 200.7 billion in 2022. The scale of China's coffee industry is expected to reach RMB 369.3 billion in 2025. The report also pointed out that the total number of coffee shops in Shanghai reached 8,530, with an average of 1.35 coffee shops per square kilometer. It has become the city with the most coffee shops in the world. With the popularity of coffee industry, more and more coffee brands are combined with urban art spaces and public welfare projects. "Coffee plus reading", "coffee plus performing arts", and "coffee plus tourism" have sprung up prosperously, forming an agglomerative effect to enhance the development of peripheral businesses in the community economy.
("China News Net", June 2, 2023)
Please pray that the development of coffee industry can give a new impetus to the Chinese economy and increase related job opportunities. May God open a way for the coffee shops to become a gospel sharing place so that the Lord's love will spread widely.
---
Gospel Broadcasting
Rooted in God's Love: Radio Liangyou's theme for the third quarter is "Rooted in God's Love". And the strongest link between us is none other than the great love of God. May we all, with the guidance of the Holy Spirit, work hard in studying and handling the word of truth, develop our love for God from day to day, and increase our care and love towards each other — that His glory will be manifested in us!
Enhancing Dialect Programs: Since May, an enhanced Cantonese program menu has been added to the "Other Dialects" section on the Liangyou website. We hope to utilize our resources to the fullest in reaching out to the vast global audience that are Cantonese speaking, that they may have a chance to hear the Gospel. Furthermore, devotional program "Manna in the Wilderness" in both Hakka and Minnan dialects are also added, purposed to share God's Word in their home dialects.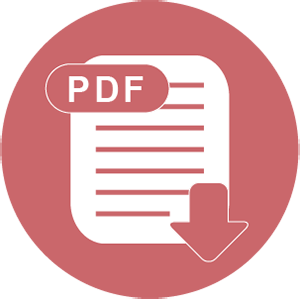 Download