Renege Suddenly
"We have already broken up. I know that my partner has just found a spiritual excuse to break up with me. He cannot accept me. I have heard that he is about to be ordained as a pastor. He has suddenly reneged because my past may affect his ministry. Once I committed the sin of cohabitation without marriage. Later, I only knew that it was essential to marry someone in the Lord. I chose someone in the Lord twice, both cases ended in failure. In the first case, I was ignorant and receptive to other people. So I was deceived into marriage. In this second case, I attend marriage counseling lesson. But I still fail. My church fellows and my relatives all know that we are going to get engaged. Perhaps it is God who protects me from making a mistake again to get married. However, this incident has dealt me a blow deeply, making me blame myself and feel sad."
(Sister Yu)
Ask our Lord to comfort Sister Yu and heal her pain. Pray that she will think more positively, and that she will rely on the Lord so as to forget what is behind, strain toward what is ahead and press on toward the goal.
---
Car-hailing In Trouble
The online car-hailing industry is close to saturation and the rate of empty orders is rising. Various places have issued notices one after another to suspend more new operators. Cities such as Zhuhai, Jinan, Suining, Changsha, and Sanya have successively issued notices on risk warnings for the online car rental industry since the beginning of this year. At the same time, drivers and passengers of online booked cars face contradictions. Some drivers say that they cannot receive orders even after waiting hard. They do not even go home until early in the morning in order to gain enough orders. But some passengers, on the other hand, feel that they often cannot book a car. It is common to find no driver accepting an online car-hailing order for half an hour especially during the peak travel period.
("Economic Daily", June 9, 2023)
Please pray that the industry can develop healthily so that the public can have enough peer-to-peer travelling services. And, the government will have regulations to protect rights and interests of the practitioners so that their deserved income and rights will not be exploited.
---
Extremely Discouraged
"Thank God for having Radio Liangyou. I have already choked with sobs halfway through the program. My husband had gone out to work alone since the bankruptcy of the factory two years ago. He was depressed. He had no normal income so far. I had dealt with various debt collection matters and lawsuits alone. I am also taking care of my two young children. Being helpless and breaking down, I wanted to commit suicide many times. Our life has been relieved by the relatives and friends from my natal family. My mother-in-law has not cared about us. She has used all kinds of hurting words and deeds, causing me to quarrel with my husband and even leading us to divorce. Being in debt has not made me discouraged. But her ruthlessness and my husband's failure to understand has made me feel extremely frustrated!"
(Sister Qiao)
Dear Lord who loves us, Sister Qiao needs your love and care. Let the sister know the value of life in helpless days. Pray that the Lord will be the One whom she relies on so that she will face life toughly. Also pray that she can take good care of her children and cherish life. Ask the Lord to increase her power.
---
Green Great Wall
Chinese President Xi Jinping said earlier in Inner Mongolia that despite improvements in desertification, the problem remains unresolved. Moreover, China has been affected by the abnormal climatic changes for the past two years and the number of sandstorms in the north has increased. The "Three-North" project must be continued to build green ecological barriers which can resist wind and sand, maintain water and soil, and protect and promote husbandry. The project, which has been launched since 1978, refers to the construction of large-scale forest belts in Northwest China, North China and Northeast China. The total area is 4.358 million square kilometers, accounting for 45% of the total national area. It is called the "Green Great Wall".
("China News Net", June 7, 2023)
Please pray that the ecological project can be carried out smoothly so that desertification can be put under control. Also pray that the government will rationally plan the land uses to produce enough food and provide a suitable living environment for humans and animals.
---
Gospel Broadcasting
Rooted in God's Love: Radio Liangyou's theme for the third quarter is "Rooted in God's Love". And the strongest link between us is none other than the great love of God. May we all, with the guidance of the Holy Spirit, work hard in studying and handling the word of truth, develop our love for God from day to day, and increase our care and love towards each other — that His glory will be manifested in us!
Enhancing Dialect Programs: Since May, an enhanced Cantonese program menu has been added to the "Other Dialects" section on the Liangyou website. We hope to utilize our resources to the fullest in reaching out to the vast global audience that are Cantonese speaking, that they may have a chance to hear the Gospel. Furthermore, devotional program "Manna in the Wilderness" in both Hakka and Minnan dialects are also added, purposed to share God's Word in their home dialects.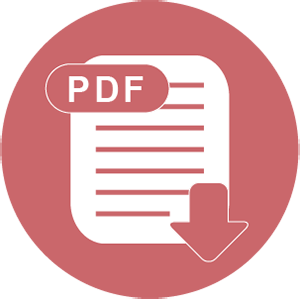 Download