Emotional Disorder
"My husband has anxiety and suspected depression. He tutors our fourth-grade daughter in math, but with an abnormally irritable temper. When he is tutoring her, I can't say anything or he will get mad. I also observe that the daughter is very anxious too, and it is really painful to see my husband's explosive rage and my daughter's suffering. During a recent stomach examination, he was diagnosed with anxiety disorder by the doctor. When his temper flares up, it feels like hell. In the past ten years, we have often prayed to God with tears for this matter. Just now, he lost control again, and it was especially distressing for the daughter. My husband became a Christian a few years ago due to his illness, but his emotions are often unstable, causing us extreme pain."
(Sister Lin)
Pray that the Lord will heal her husband's emotions and help him understand the harm he caused to his family. May he repent before God and seek help to manage his anxiety disorder and depression. Please give Sister Lin courage and love to take care of her husband.
---
Clash with Mother
"Having been a believer for more than 20 years, I have not truly obeyed the Lord, so my life is filled with struggles and unrest, and my relationship with my mother is undesirable. When my mother uses impatient and complaining words to stimulate me every day, I feel hurt, angry, and bitter. To me, she is unforgivable. Although I know I should pray for her, I couldn't make it. Over the years, I have not called her 'mom,' and I ask the Lord to forgive me. Because I don't have a job, my mother inevitably nags me. I gave up my stable job many years ago, and now I feel a great financial pressure. I really want to repent and obey the Lord, and repair my relationship with her. I ask the Lord to help me forgive my mother and change my stubborn and self-righteous heart, and give me a gentle and patient heart."
(Brother Zhang)
Merciful Lord, Brother Zhang desires to reconcile with his mother, but feels powerless to do so. We ask for your help so that both mother and son can let go of their grievances towards one another, rebuild their relationship, and bear witness to Your name.
---
Gospel Broadcasting
Rooted in God's Love: Radio Liangyou's theme for the third quarter is "Rooted in God's Love". And the strongest link between us is none other than the great love of God. May we all, with the guidance of the Holy Spirit, work hard in studying and handling the word of truth, develop our love for God from day to day, and increase our care and love towards each other — that His glory will be manifested in us!
Enhancing Dialect Programs: Since May, an enhanced Cantonese program menu has been added to the "Other Dialects" section on the Liangyou website. We hope to utilize our resources to the fullest in reaching out to the vast global audience that are Cantonese speaking, that they may have a chance to hear the Gospel. Furthermore, devotional program "Manna in the Wilderness" in both Hakka and Minnan dialects are also added, purposed to share God's Word in their home dialects.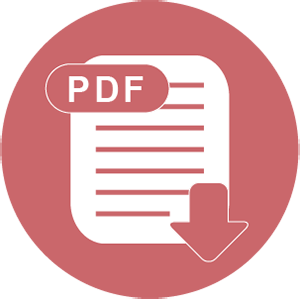 Download