Caring for Missionaries
"I want to know ways to care about missionaries. A brother in our church has begun his missionary service in India. Firstly, he transferred his work there and started preaching. Many Indian girls are sold into prostitution, and do not know how to get back to normal even after being rescued from prostitution. Being alone without any support, he has no idea how to start preaching in India without manpower and resources. What could I, being his sister in God, do to help and encourage him? Pioneers may encounter many problems. Being well-equipped is key to the healthy mind of missionaries."
(Sister Zhou)
The powerful gospel of Jesus saves all believers. May God help the brother start his missionary journey in India with the support, care and prayers of brothers and sisters. Pray that the brother could follow and walk by Jesus.
---
Amazing Experience
"Something remarkably amazing happened after the school started and has changed my life by making me become a Christian. On a Sunday, I completed my assignments fast and listened to an English class on radio. After the radio class finished, I happened to tune into Radio Liangyou which was a station about Christianity. That was a program talking about the Bible. I remembered I had heard about Christianity in secondary school and would like to learn more and started to study. After listening to a gospel program for a week, I completely let go of my old thoughts. Celebrity worship and TV dramas leave us with emptiness. I have decided to embrace truth and reject lies, accept Jesus as my Savior and become a whole-life follower of Jesus to preach the gospel."
(Sister Lou)
Thank God for providing a timely opportunity for sister Luo to listen to and understand Your salvation. Grateful that God uses our radio station to alert people and lead sister Luo to pursue the truth. May God build her confidence.
---
On-street Business
Roadside booths and food stalls previously banned are returning to the streets. Shenzhen government announced that street vendors would make an official return as the regulations to manage the cityscape and environmental hygiene had been revised. Local district offices will have the authority to designate specific areas as permissible for street vending based on a set of well-defined principles, including convenience for the public, rational allocation of vending spaces, and effective supervision to maintain order. Vendors in shopping malls are allowed to set up their stalls outside. The regulations will become effective on 1 September 2023 in the hope of reviving the urban economy, supporting local livelihoods and contributing to the beauty and order of the overall city landscape.
("China News", May 8, 2023)
Pray that the officials are willing to serve the people, have wisdom to manage the community with integrity and plan to cater for the needs of people. They would also engage in respectful and peaceful communication when encountering problems.
---
Nightmares at Work
A heated discussion accusing a famous screenwriter of sexual harassment continues and suspected victims have accumulated to dozens. Sexual harassment at work has been a long -term issue. A mainlander lawyer surnamed Ho who has contact with the victims said that common cases of sexual harassment included sending undesirable photos or texts harassing colleagues or subordinates, telling dirty jokes at gatherings, touching inappropriately, asking to stay alone with each other in a hotel room during a business trip, senior officers abusing their work privileges to force subordinates to do what they want.
("China News", May 4, 2023)
Pray that employers and the Government will be proactive to formulate a proper policy to combat sexual harassment at work places, and process complaints on the principle of justice by protecting the privacy of victims and imposing specific penalties on offenders.
---
Gospel Broadcasting
Keep up with the Times: It has been 14 years since we moved into its current office. The equipment in the recording studio has been obsolete. The renovation of two studios has been completed successively. It is expected that the equipment of the third studio will be renewed within this year to further match up our needs. In addition, some production workstations will also be required to be replaced sequentially. Please pray for the smoothness of the replacement projects.
Self-study Platform: The feature of "self-study platform" will be added to the Liangyou Theological Seminary website. So that users only need to log in the sub-site of this self-study platform to enjoy a one-stop experience of learning and examination. Concurrently "Lay Training Program II" will also be launched soon. Please pray that the Lord will use the updated platform and the new learning mode to make Chinese theological education more popular.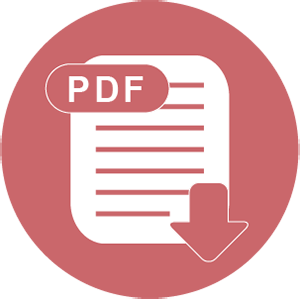 Download