Gifted to Serve
"I don't know whether I am gifted to serve. People say that I am. People will come to me when having problems. All of them are Christians. Seeing other people being unhappy, I think about myself in dire straits feeling so helpless. At that time, a devoted elderly Christian stayed with me going through the hard times. Now I would like to do the same. Sometimes I would tell them what I had heard about in the radio programs, and they were comforted. Some have rebellious children, some are suffering from cancer, some want a divorce, and some have argument with their elder. I have learned a lot from the programs. My husband and I deliver sermons and we hold church gatherings at home. That's why we would like to learn more."
(Sister Zhang)
God You strengthen our hearts. Sister Zhang is gifted to care about people. She needs Your recognition and help to build her confidence to serve and help believers grow in Christ, and to rely on You for her theological studies. Pray that the couple will make a concerted effort in organizing gatherings at home.
---
Free from Malpractice Cases
To protect people's health, the National Administration of Traditional Chinese Medicine has published the Regulation of Traditional Chinese medicine (TCM) Health Care Services (for trial implementation) recently, with a view to regulating the contents of TCM health care services and the personnel providing such services, etc. According to the Regulation, the institutions and personnel providing TCM health care services shall not engage in disease diagnosis and treatment activities, including the use of traumatic, invasive or highly risky techniques; prescription of drugs; giving orally to the clients TCM decocting pieces that do not comply with the requirements; organizing of medical qigong activities; and any diagnosis and treatment activities required by the National TCM Authority, etc.
("People's Daily", May 8, 2023)
Pray that the Regulation will help people to get alert when choosing health care services. It will also discourage the personnel engaged in the industry from cheating people with false information that is harmful to people's health for personal gain.
---
Give Way
"I got a divorce in 2006 after an undesirable marriage for 17 years. Then I found tremendous help from radio programs and read the Bible more often. Enlightened by the Holy Spirit, I have changed my way of thinking. I see my old self who was tough and violent. I rejected help from my husband and only saw his bad sides. I remarried my ex-husband after getting a divorce for four months. Becoming a Christian, my husband is being changed by Jesus. We have a peaceful marriage. We still argue, but know how to tolerate and accept each other. Now 17, our daughter is very happy and admitted to the university. I hope that our testimony is encouraging to the couples having marital problems that they are willing to give way, communicate effectively, face and settle problems together calmly, pray together and will not give up easily."
(Sister Tang)
God loves us. Thank God for safeguarding Sister Tang's marriage so that she could reunite with her ex-husband. It is a beautiful thing to a couple getting back after separation. May glory be to God.
---
Illegal Dumping
Recently, villagers of Pingyao in Jinzhong, Shanxi Province told the media that an enterprise had constructed a garbage dump on the farmland by removing earth to form a cavity of more than dozens of meters deep and disposed of a great amount of fly ash and other dangerous wastes. It resulted in more than 200 acres of damaged farmland, affecting the drinking water safety and agricultural production of villagers. Reports had been repeatedly submitted to the departments at different administrative levels in 2021. After the case was reported by the media, local government of Jinzhong and the Department Head requested the Planning and Natural Resources Bureau and the provincial government to investigate the case and punish the offenders.
("China National Radio", May 9, 2023)
Pray for the continued pollution the environment has been suffering from. Pray that people will be alert and the regulatory system will operate effectively to prevent the situation from deteriorating. May God teach people to become good housekeepers to manage His land.
---
Gospel Broadcasting
Keep up with the Times: It has been 14 years since we moved into its current office. The equipment in the recording studio has been obsolete. The renovation of two studios has been completed successively. It is expected that the equipment of the third studio will be renewed within this year to further match up our needs. In addition, some production workstations will also be required to be replaced sequentially. Please pray for the smoothness of the replacement projects.
Self-study Platform: The feature of "self-study platform" will be added to the Liangyou Theological Seminary website. So that users only need to log in the sub-site of this self-study platform to enjoy a one-stop experience of learning and examination. Concurrently "Lay Training Program II" will also be launched soon. Please pray that the Lord will use the updated platform and the new learning mode to make Chinese theological education more popular.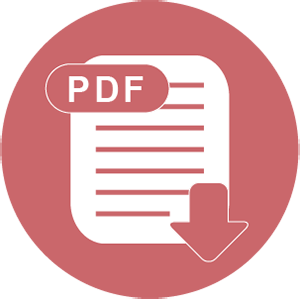 Download