Life Confusion
"I have a few questions about life in my mind. I am now 30 years old, but I do not have any achievement at all. Should I acquire a skill to make a living? I feel that there is no plan in my life. Do all people live in an ordinary way? If so, please point in the right direction for me. I am not in good health. Which kind of skill should I choose? I do not know where to go as I am old. I am always concerned with the issue of faith. After all it is impossible not to survive. I am so confused. I feel that no one can help me and there are too few pastors who have good spirituality. I hope that the radio station can point in the right direction for me, and that it can help me when I encounter some tough religious problems and other problems of life in the future!"
(Brother Tang)
The Lord is the way, the truth, and the life. Ask the Lord to guide Brother Tang so that he will understand that it is the primary task to be rooted in the Lord. Please pray that he will also understand how to work practically in life, to do exercises to make his body health, and to live an abundant life with the presence of the Lord.
---
Do Not Want to Bother
"I do not know how to deal with the perplexity and struggle in my heart. Ever since I know that my husband has an extra-marital affair again, I have been very sad and painful. He has not admitted his fault, as if I have wronged him. I know that he will not forsake our family. I do not want to bother this matter as I do not want to be so painful. I also notice my sins and natural instincts which are too vigorous. I usually pay no attention to the maintenance of my marriage. I also do not know that my words have hurt my husband. I have no tenderness, endurance and wisdom. May God be merciful and train me to better establish the relationship with him. Currently my heart is very messy and I have no confidence. My family is a reception family which holds meetings. Ask God to forgive me and let me get rid of the thoughts I should not have."
(Sister Zhou)
Thank the forgiving Lord. When the sister encounters a marital crisis, she knows that she has her own responsibility and that she is willing to change. Pray that she will be strengthened to get along with her husband again. Also ask the Lord to keep her marriage blessed in the Lord.
---
Gospel Broadcasting
Keep up with the Times: It has been 14 years since we moved into its current office. The equipment in the recording studio has been obsolete. The renovation of two studios has been completed successively. It is expected that the equipment of the third studio will be renewed within this year to further match up our needs. In addition, some production workstations will also be required to be replaced sequentially. Please pray for the smoothness of the replacement projects.
Self-study Platform: The feature of "self-study platform" will be added to the Liangyou Theological Seminary website. So that users only need to log in the sub-site of this self-study platform to enjoy a one-stop experience of learning and examination. Concurrently "Lay Training Program II" will also be launched soon. Please pray that the Lord will use the updated platform and the new learning mode to make Chinese theological education more popular.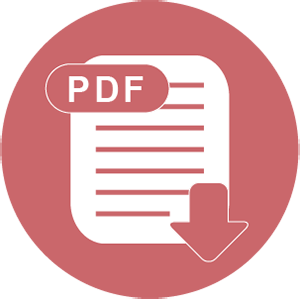 Download