Bouncing and Yelling
"I am a Christian in Yunnan. Many churches in the rural areas of my hometown pay major attention to praise hymns singing rather than Bible teaching. They don't even screen the hymns before singing them. Some of the so-called hymns are songs of popular melodies fitted with faith-related lyrics. In the end, congregations sing to praise like people in square dances, yelling and bouncing. Personally, I think that we should praise God out of our knowledge of Him. But if there is no words of God, or congregations do not bother or willing to learn His words at all, then how can one be saved and His will be done? May God help us."
(Brother Bi)
Lord, who gives people hope, please comfort the heart of Brother Bi. Although he sees the downturn of the church, he still has faith and knows that the Lord is always in power. When the time comes, the Lord will fulfill his work. May Brother Bi equip himself well for the service of the Lord later.
---
Anti-corruption in Sports
In the past few months, anti-corruption campaign has been extended to the entire Chinese football community, and several senior officials of Chinese Football Association have been suspected of serious disciplinary violations. After a meeting of the General Administration of Sports of China, it was announced that a seven-member working group would be deployed to the Football Association to preside over the work to ensure a proper operation and transition of the Association. At the same time, the Central Inspection Group also carried out tactical inspection to the State Sports Administration; through in-depth investigations, remedy for corruption in the field of sports, as well as other institutional problems is sought. In fact, industry analysts regard this a reflection of the government's determination to rectify the chaos in the sports arena.
("Beijing Youth Daily", April 3, 2023)
Those involved are just the tip of the iceberg. Pray that all stakeholders in the sports community will not use sport games as tools for personal gains. Pray also that relevant officials would use a transparent system to fight corruption to make the sports world a fair and just society.
---
Being Scammed out of Money
"Since I was cheated out of money, I always have hatred in my heart. A colleague who had not been in touch for a long time suddenly asked me to lend him money, saying that his wife needed money for thyroid cancer surgery. He said he would pay me back in 10 days. I didn't have much savings, so he asked me to help him to borrow from the bank. I was negligent; and he kept urging me to help. He wrote me an IOU, and sent me photos of his personal ID and certificates. He has a salary of RMB 7-8,000 per month, so I trusted him and helped. He repaid me RMB 1-2,000 at first, but he went out of contact in the end. My mother blamed me, but helped me pay the loan. I also worked hard to repay my mother. Elders, pastors and Christian seniors have prayed for me, but I still cannot stop being full of hatred."
(Sister Huang)
May the comforting Lord will take away the anger in Sister Huang. May she gain wisdom through this experience and turn her hatred into strength, to care for more about God's family and the serving of the Lord.
---
Safety Upgrade
To ensure effective safety on the road, the Ministry of Public Security has released a new version of the National Standard for Helmets for Passengers of Motorcycles and Electric Bicycles. For the first time the requirements for helmet types and technology are set, filling the loophole of the previous version, preventing these life-saving helmets from becoming life-threatening weapons. According to the new amendment, categories related to the size of helmets has been increased from three to five to meet the requirements of both minors and adults. In addition, new standards such as the wear resistance of goggles and strength of helmet surface have been added to enhance their stability and ability to avoid collision, and to offer adequate protection in the event of an accident.
("CCTV News", April 3, 2023)
Pray that the new national standards will be enforced and that manufacturers will make helmets that are up to scratch to help protect drivers and passengers. It is hope that drivers will drive with care and obey the rules of the road to reduce the number of accidents.
---
Gospel Broadcasting
Rooted in the Truth: Dignitaries change, international relationships reciprocate. In view of these ever-changing elements, we need an anchor for our soul. Only the never-changing Christ the Lord is worth our trust. "Taking Roots in the Truth" is the sub-theme for the second quarter of 2023. Pray that all of us may take roots firmly in Christ's truth, that we may experience the inner strength that comes from rest and quietness, even in this troubled world, and go forth together with steadfast faith and a clear vision!
New Dialects Online: Radio Liangyou website will be adorned with programs in various dialects – Cantonese, Hakka, and Min-nan – starting in May. These programs are produced by Hong Kong and Taiwan offices. We hope to show the audience from all corners of the land our care by producing programs in different dialects. We are committed to enhancing our broadcast services to meet the audience's needs.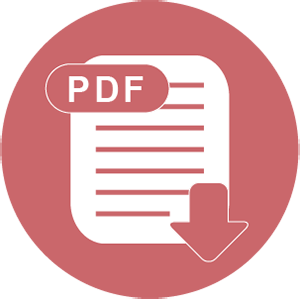 Download