Full-time Preaching
"After this year's CNY, I first heard your program on my mobile phone. Because of God's call and guidance, I want to equip myself to be able to share God's words. Grateful that I have been admitted to a theological seminary, and the church I attend has scheduled me to preach frequently. They pay me a monthly salary of RMB $700, and our pastor will actually be leaving in September to undergo a three-year theological training. The church has announced that they would train me to become a full-time preacher, but I was worried and didn't know how to preach. The pastor and his wife have invited me to preach several times, but I turned them all down, feeling very guilty and indebted. Truly, I want to be a God-minded preacher who speaks God's word, just like a child who yearns for the truth!"
(Brother An)
God of faith, Brother An needs your words to encourage and build him up. By leaning on the Lord, may he be courageous enough to take the challenges ahead, and be greatly used by God after being well edified through his theological study.
---
Free-trade Countdown
At present, Hainan has made full preparation to ensure that the entire island will be "closed" by the end of 2025. The closure does not mean that Hainan will turn into an isolated island, on the contrary, the whole island will become a free-trade hub, with its own independent customs regime. As a self-contained economic entity, goods from the mainland will become imports, while goods from Hainan to the Mainland will count as exports. Besides, foreign goods entering Hainan will be free from tariffs. It is expected that the policy will attract a large number of tourists and settlers, further promoting the development of local industries such as catering, hotels and tourism, manufacturing industries, as well as its service industries, and supporting financial services such as trade settlement.
("CCTV News", April 4, 2023)
Pray for the wisdom and ability of the relevant officials in formulating appropriate economic policies, so that people can live and work in peace and share the fruits of the economy. Moreover, apart from promoting free trade, may God open a wider door for the preaching of Gospel in Hainan.
---
Different Beliefs
"A church sister introduced my husband to me, but I didn't like him at the outset. I even went on a hunger strike to say no to the proposed marriage. However, the marriage was supported by my family, church members and preachers. The matchmaker said although my husband's family didn't believe in Christianity, they didn't object to it either. At that time, my father had just been discharged from the hospital after a car accident. When he knew that I disagreed with the marriage, he was so angry that he got a headache. I therefore let the wedding proceedings commence. I later found out that his family worshipped the Buddha. We have different views, different beliefs and different customs, which led to quarrels at home every day. We have two children. Now that I have left home, and people in church allow me to divorce my husband. But I worry our divorce will make a negative impact on our children."
(Sister Huang)
The Lord who strengthens people's hearts, please helps Sister Huang have the courage to face her marriage. Ask the Lord for mercy, and may Sister rely on Him to make the right choice and seek a way out.
---
Close at Hand
When people have stroke, brain injury, physical disability or illness that affects their mobility, the sooner they can undergo rehabilitation, the better. The Shanghai Health Commission revealed earlier that a total of 91 neighborhood health centers have been upgraded and named as models in Shanghai, making it easier and quicker for patients whose limb function has been affected by illness or accident to receive a wide range of rehabilitation services. In addition to professional doctors and therapists, there is a special team: rehabilitation robots such as exoskeleton robots, active and passive robots for upper and lower limb, balance training systems, sky rail shifter systems and other intelligent rehabilitation equipment, which greatly improve the efficiency of rehabilitation treatment for the needed.
("China News", April 4, 2023)
Pray that provincial and municipal governments will reserve sufficient medical resources to enable people in need to receive appropriate treatment and rehabilitation without waiting too long. Pray that medical teams will take care of patients in a professional and attentive manner.
---
Gospel Broadcasting
Rooted in the Truth: Dignitaries change, international relationships reciprocate. In view of these ever-changing elements, we need an anchor for our soul. Only the never-changing Christ the Lord is worth our trust. "Taking Roots in the Truth" is the sub-theme for the second quarter of 2023. Pray that all of us may take roots firmly in Christ's truth, that we may experience the inner strength that comes from rest and quietness, even in this troubled world, and go forth together with steadfast faith and a clear vision!
New Dialects Online: Radio Liangyou website will be adorned with programs in various dialects – Cantonese, Hakka, and Min-nan – starting in May. These programs are produced by Hong Kong and Taiwan offices. We hope to show the audience from all corners of the land our care by producing programs in different dialects. We are committed to enhancing our broadcast services to meet the audience's needs.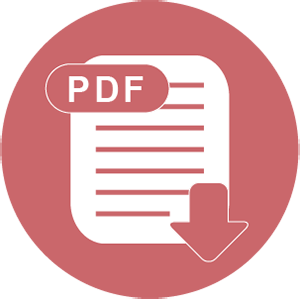 Download