Tomb-Sweeping Day
"My husband goes tomb-sweeping in his hometown every year. Tomb-sweeping is very important to his family. This makes me unhappy every time and I will argue with him. He is going home with his younger brother this afternoon and will go tomb-sweeping next morning. Please urgently pray for me that I can be patient and have faith in God to win over the disturbance. Pray that my husband will no longer be a blind believer doing things God hates and will be healed from evil spirits. My husband is not Christian. God loves me and I love God too. I pray before sleep every night. My family will be complete in Christ if my husband believes in Jesus too."
(Sister Xiong)
May God give Sister Xiong wisdom to handle the difficult situation and understand that Christians can also pay tribute to their ancestors bringing along with flowers.
---
Godly Contentment
"I focused on Bible reading, praying and church gathering which seemed to have a spiritual nature. However, my negligence to people's situation and difficulties made the believers feel so empty. I was so weak and complacent. God helped me through your programs making me feel grateful. Many brothers and sisters phoned in and said that they had no church, no pastors, no systematic nurture and no personal bible study. Some did not know God's mercy was there for them during difficult times. I have a pastor and co-workers. There are various types of fellowship for me to communicate and exchange with brothers and sisters. I am made whole and content. I have tried to put myself in others' shoes, and the communication is true and honest. With an open heart, I am comforted and strengthened by God and serve at church happily."
(Sister Li)
God is gracious. Sensitive to God's Word, Sister Li has reflected on her condition after listening to the broadcast programs. Pray that Sister Li will serve humbly in the church providing Christian nurture for brothers and sisters, and find happiness in serving.
---
Gospel Broadcasting
Rooted in the Truth: Dignitaries change, international relationships reciprocate. In view of these ever-changing elements, we need an anchor for our soul. Only the never-changing Christ the Lord is worth our trust. "Taking Roots in the Truth" is the sub-theme for the second quarter of 2023. Pray that all of us may take roots firmly in Christ's truth, that we may experience the inner strength that comes from rest and quietness, even in this troubled world, and go forth together with steadfast faith and a clear vision!
New Dialects Online: Radio Liangyou website will be adorned with programs in various dialects – Cantonese, Hakka, and Min-nan – starting in May. These programs are produced by Hong Kong and Taiwan offices. We hope to show the audience from all corners of the land our care by producing programs in different dialects. We are committed to enhancing our broadcast services to meet the audience's needs.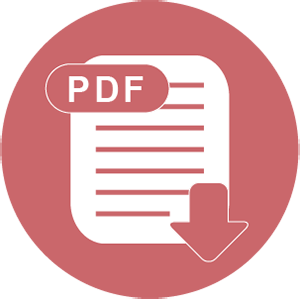 Download