Believe it Instantly!
"When I was about 10 years old, I heard a program about the Bible at someone's home. I think that was the first time I ever heard of God's name, and I believed in Him and loved His name fondly at once. There was no Bible or church in the village. Maybe there was one in the city. When I grew up, I went to church several times. After getting married, I was beaten bruised and swollen by my husband if I intended to go to church. When I was 26-year-old, my father was seriously ill and was about to die. He went to church once, so I invited a pastor from the city to baptize my father. I was baptized on the same day. At that time, I bore no knowledge of the Bible. I only knew that it was holy to be baptized. I had a poor relationship with my husband. He has a mistress, and he was beating me a few days before I gave birth to his child. Now I want to divorce, but not sure if I'm allowed to after being baptized"
(Sister Li)
We are thankful that Sister Li believed in the Lord as soon as she heard the program and led her father to be baptized. May the Lord help her grow in Him and learn His word intently and face the problem of her marriage with courage.
---
To Boost Private Enterprises
At the First Session of the 14th National Committee of the Chinese People's Political Consultative Conference (CPPCC) held earlier, President Xi Jinping stated at the joint meeting of Civil Construction, Industry and Commerce Federation that it was necessary to optimize the development environment of private enterprises: remove institutional obstacles that restrict private enterprises from participating in market competition fairly; protect the property rights of private enterprises in accordance with the law; encourage and support the development and growth of the private economy and enterprises; guide private enterprises and entrepreneurs to correctly understand the target and policies of the government so as to put forth more effective measures for a healthy and high-quality development of the private economy.
("CCTV News", March 9, 2023)
Hope that the government will continue to put in place appropriate long-term policies to give them the space and resources to continue their operation and development. In addition, these enterprises should not solely set eyes only on profit. They have social responsibility to fulfil too.
---
Uyghur's Good News
Uyghurs live in Xinjiang and Kazakhstan. At the beginning of the last century, many missionaries from northern Europe and the United States defied the odds and entered the Uyghurs to be witnesses of Christ. Chinese churches also have co-workers like the Northwest Spiritual Workers who are working hard to spread the gospel. Although extremely difficult, fruits were borne, and there are still loyal servants serving in the local area one after another. In recent years, many missionary workers have been forced to leave. Their burden has not diminished though, and they are working diligently on the periphery. In fact, they have recently completed a retranslation of the Uyghur Bible, and through the Internet they also convey the salvation in poetry. Some Uyghurs would browse the internet out of curiosity, while some believers who are proficient in Uyghur speak with catechumens to lead them to a deeper understanding of the truth of the Bible.
Thank God for these believers who love the Uyghurs deeply. The Lord uses them to sow seeds and cultivate silently. Please also remember those Uyghurs who browse the Internet out of curiosity. If they are found, they may have trouble or even be restricted from freedom. May the Lord keep the faithful ministry who preach the truth in-season-and-out-of-season.
---
Gospel Broadcasting
Take Roots: Radio Liangyou has a thematic focus "Take Roots" for this year, with quarterly sub-themes: Taking Roots in Spiritual Family, Taking Roots in Truth, Taking Roots in God's Love, and Taking Roots in Eternity. May the Lord, through our broadcast programs, build up many spiritual lives of our listeners and nourish them onto maturity.
Studio Renewal: Two of our recording studios have their equipment upgraded recently, which enable improved efficiency and quality of program production. And our largest studio will also receive a total upgrade soon, where planning and preparations are at the final stages. Our aim is to equip this studio to meet the vision and needs of an innovative broadcasting era that is highlighted by fast communications. Pray that we may serve people of this age more efficiently, and that God will provide all resources for this project!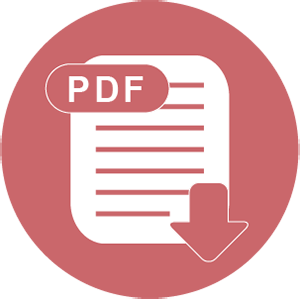 Download