He Is Spoiled
"When my son was six years old, my husband and I encountered a car accident. My husband died and I were seriously injured. I became physically disabled. My child lived with his grandparents. Feeling pity for my son, his grandparents inevitably spoiled him. His personality became worse and worse when he was a teenager. He assaulted other people at every turn. My son pushed his grandfather over and caused him a spinal injury. Therefore I had to take my son with me and we lived in a dormitory unit. He lost his temper frequently due to the fact that he liked playing games. Later on he moved back to his own house. My son has dropped out of school since the second year of senior high school. Then he stays at home and lives a life of confusion. We separate on bad terms every time after I have talked to him."
(Sister Xi)
Ask our loving Lord to help Sister Xi so that she will patiently wait for God's work. Ask the Lord to reverse her son's life so as to make him accept the Lord.
---
Do Good Deeds
There is a non-governmental emergency rescue motorcade in Taiyuan, Shanxi Province. The team members respond to every request and provide emergency rescue services for free on roads, including restoration of car batteries, tire inflation and tire replacement for vehicles. So far, it has completed more than 11,000 rescue cases. There are 27 team members at the beginning and they have grown to 87. Some of the team members, who are beneficiaries initially, have become volunteers. The founder of the motorcade said that he hoped to inspire more people to do good deeds. He said the next step was to develop an emergency rescue alliance for various places and cities across the province.
("China News Net", March 6, 2023)
Please pray that more people are willing to use their time to take action and do their best to help others. Christians, in particular, should bear fruit in good deeds, put God's teachings into practice, and seize opportunities to spread God's love so as to let more people know Christian faith.
---
A Familiar Voice
"When I was a teenager, I used to listen to radio programs. But I didn't believe in Jesus at that time. After I had believed in the Lord, I bought a radio to listen to the Radio Liangyou. I find that the station is still broadcasting after 20 years. I'm very happy to hear its familiar voice which seems to be an old friend who has return to me. Sometimes the radio reception is not clear. So I search the stations on the Internet. Unexpectedly I cannot find the Radio 1 of Radio Yiyou. But I have found Radio Liangyou. At present I can use my mobile phone to listen to the programs clearly and conveniently. I hope that when I have problems with my faith, the radio station can help me establish a firm foundation of faith."
(Brother Xu)
Thank the Lord for allowing Brother Xu to listen to our radio programs since his childhood and letting the gospel be kept in his heart. Please pray that his faith will take roots and grow on a foundation along his religious journey so as to fully bear a likeness of Christ.
---
Teaching Agricultural Technology
The agricultural departments in various regions are introducing policies one after another to improve the quality and quantity of agricultural products by motivating farmers to master agricultural technology and information. The local government of Guangxi has organized a scientific and technological team to provide training. The approach is no longer focused on classroom teaching as in the past. It has been changed to point-to-point services and practice. The members of the scientific and technological team go to fields directly to provide the farmers with the technical support which includes repair and maintenance of agricultural machinery, assistance in pest prevention and field management, and other assistance in solving planting problems, etc.
("China News Net", March 3, 2023)
Please pray that the farmers can understand and put into practice the techniques and knowledge they have learned. Also pray that they can rely on agricultural production to maintain their livelihoods, manage everything on the earth in accordance with God's will so as to allow the natural ecology to grow endlessly.
---
Gospel Broadcasting
Take Roots: Radio Liangyou has a thematic focus "Take Roots" for this year, with quarterly sub-themes: Taking Roots in Spiritual Family, Taking Roots in Truth, Taking Roots in God's Love, and Taking Roots in Eternity. May the Lord, through our broadcast programs, build up many spiritual lives of our listeners and nourish them onto maturity.
Studio Renewal: Two of our recording studios have their equipment upgraded recently, which enable improved efficiency and quality of program production. And our largest studio will also receive a total upgrade soon, where planning and preparations are at the final stages. Our aim is to equip this studio to meet the vision and needs of an innovative broadcasting era that is highlighted by fast communications. Pray that we may serve people of this age more efficiently, and that God will provide all resources for this project!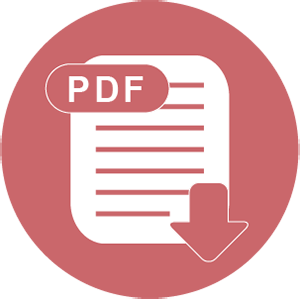 Download