What Should I Do
"I'm now 31 years old. I have started to listen to Radio Liangyou programs since my mother was being hospitalized in last November. Since then, I had also started to pray. Maybe I'm still not a devout Christian. I forget to pray occasionally. At present I'm very perplexed. My eyes underwent surgery last year. They have not completely recovered yet. I'm very afraid that my eyes will get worse and worse in the future. My mother also has mental illness. She may do some incomprehensible things. Recently I have found myself becoming more and more impatient and irritable. I take many things to heart. I feel that probably I have also had problems with my mental condition. What should I do?"
(Sister Min)
Please pray that Sister Min will have the company of Christian brothers and sisters from her church so that she will get rid of the fear in her heart on her journey of faith. Please pray for healing of her mother.
---
Pet Food Safety
The China Consumers Association has recently released data showing that 6,617 cases of complaints involving pets were received in the first half of 2022. The major problem in the cases is related to pet food safety. Although there are relevant national standards for pet food, they are not enforced compulsorily. It is found that some unscrupulous manufacturers sell pet food online by mixing the genuine with the fake products. For example, the raw materials are mixed even with soil and wood chips that will cause sickness to pets. In one case, a consumer had contacted an online shop due to the problem with the pet food he had bought. He requested for a refund and compensations for the costs of medical treatment for his pet. But the case was left unsettled in the end because the pet's illness could not be proved to be related to the pet food consumed.
("Legal Daily", March 4, 2023)
Please pray that the government will investigate the cases actively in order to find out and plug the loopholes. Also pray that it will establish an effective food safety mechanism so that the unscrupulous manufacturers will find no opportunity to take advantage of.
---
I Am A Failure
"I met my boyfriend in 2010. I got pregnant before we got married. Later on I gave birth to a baby girl. My husband had cast doubts on me. He didn't return home until the second half of 2016. He said he had stayed at his colleague's home for about half a month. He even sent me a video of his colleague's house. I didn't believe in him. I had chosen this marriage myself. It was a great failure for me to live such a married life. So I wanted to die to put an end to it. When I was about to commit suicide, I remembered that I once believed in Jesus. I thought if I committed suicide, I would not belong to God. So I gave up suicide. I have found a reason for myself to live on. I have to live for the sake of my parents and daughter."
(Sister Xin)
Please ask the merciful Lord to have mercy on Sister Xin and let her experience the Lord's healing and acceptance. Pray that she will communicate with her husband frankly about their thoughts. Also pray that both of them will confess and repent before the Lord, and re-establish a marriage of mutual trust.
---
New Migrants Come
How to travel by the high-speed rail? How to rent a house? How to shop online? How to ride a shared bicycle? These are trivial matters which urbanites are accustomed to. But some migrant workers leave their hometowns for the first time to make a living in cities. They may not be able to handle these matters immediately. An evening school in Kunming has specially started a "new citizen lesson" in order to help the workers adapt to urban life. In addition, some companies have set up service stations to provide the workers with voluntary services such as provision of travel guidebooks, consultation about medical services and legal assistance.
("Worker's Daily", March 3, 2023)
Many migrant workers have come to cities for the first time after the Spring Festival. Please pray that they can adapt to the new life as soon as possible, and that they will have reasonable remunerations and a safe working environment. Also pray that the Lord will take care of their family members in their hometowns and let them receive appropriate care in their daily life.
---
Gospel Broadcasting
Take Roots: Radio Liangyou has a thematic focus "Take Roots" for this year, with quarterly sub-themes: Taking Roots in Spiritual Family, Taking Roots in Truth, Taking Roots in God's Love, and Taking Roots in Eternity. May the Lord, through our broadcast programs, build up many spiritual lives of our listeners and nourish them onto maturity.
Studio Renewal: Two of our recording studios have their equipment upgraded recently, which enable improved efficiency and quality of program production. And our largest studio will also receive a total upgrade soon, where planning and preparations are at the final stages. Our aim is to equip this studio to meet the vision and needs of an innovative broadcasting era that is highlighted by fast communications. Pray that we may serve people of this age more efficiently, and that God will provide all resources for this project!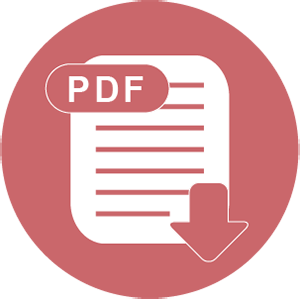 Download