A Miracle Happens
"I had undergone laser surgery to replace the lens of my eyes. I was recovering. Suddenly my cornea was attacked by an unknown virus overnight. Both of my eyes were being attacked. I went to an emergency unit to consult an ophthalmologist daily. But the reason could not be found. I had tried all the prescriptions. All of them couldn't work, but they worsened my infection instead. I became almost blind. The doctor was at a loss what to do, saying that he had never seen such a case in his life. He finally decided to stop the medicine to prevent my condition from continuing to worsen. They only thing I can do was to pray. Then a miracle happened. My eye infection and inflammation began to improve when my medication had stopped. The severe pain gradually disappeared. My vision began to recover. The doctor was too surprised to say a word! So I am just grateful for God's grace!"
(Sister Chen)
The Lord works miraculously. Thank the Lord for His timely healing to let sister Chen experience the power of the Lord's healing. Ask the Lord to use her testimony let her witness in the medical team and among her family members.
---
A Gas Station For Souls
Following the severe test by the pandemic, many Z generations in the Mainland have had new introspection and re-examination regarding the definitions of home and life. These are reflected in how they arrange their home settings. They personally arrange their own "spiritual nomadic area". For examples, an interviewee says that a sitting room may be also used as a room for physical exercises; a dining room is also an area where coffee may be shared with a partner; and a balcony may be transformed into a garden of vegetables or an open space…. These arrangements can allow home space to better meet different interests and hobbies of people so as to show individuality. Moreover, they also help people achieve a balance between their minds and bodies, and relieve their life anxiety.
("Beijing Youth Daily", February 7, 2023)
Life is stressful, testing people's emotions and abilities of stress adjustment. Please pray that more people will not only use their own methods, but also know the Lord Jesus and receive God's love. Even if the environment changes, they will still live in peace and joy.
---
Hymns of Miao People
At the last century, missionaries such as Begley created the Miao language, translated the Bible, and popularized Miao people's education, bringing a long-term impact to the Miao society. Miao people love music and they have a gift for it. Therefore hymns penetrated into the Miao churches under the guidance of the missionaries. The development of musical life had flourished and strengthened the spiritual life of believers especially in Big Flowery Miao Church. Big Flowery Miao believers turned their faith experiences into music during the past difficult years. They composed their own hymns and arranged them as Miao spiritual songs. They also actively recorded the hymns to produce video programs which were widely circulated.
Thank God for giving Big Flowery Miao believers a musical talent to combine their spiritual experiences with their music. So they can accumulate a spiritual treasure-house which has served as an effective tool of nurturing the believers. Miao believers edit and compile hymns, training courses and a brief history of Miao churches etc. so that they can be used as nurturing tools. These tools can be given to believers along with some players to help pastors in their ministries of nurturing the believers.
---
Gospel Broadcasting
Unchanging Mission: "Christ to the World by Radio" has always been FEBC's vision. We also follow in the Lord Jesus' footsteps who, when He was on earth, focused on preaching the gospel of the Kingdom as His plan of salvation, bore daily the burdens of men, and meticulously equipped the disciples for building the church with the mission — "But you will receive power when the Holy Spirit comes on you; and you will be my witnesses in Jerusalem, and in all Judea and Samaria, and to the ends of the earth." (Acts 1:8)
Audience Visit: Border closedown due to the COVID pandemic has reopened after three years. Travel into and out of the region became normal once again. Colleagues are making preparations to welcome the listeners and students that are coming our way. We truly treasure the time and space for such exchanges and sharing and will try our best to make it possible. Please pray with us on these attempts. Let us follow in Christ's footsteps, for the gospel is always dynamic, "Preach the word; be prepared in season and out of season." (2Tim 4:2)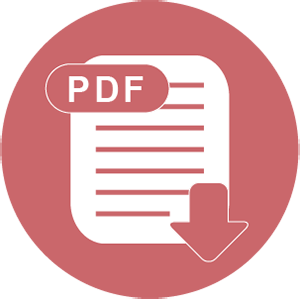 Download