My Second Chance in Life
"I remained conscious after a car crash. Workers on the road helped make an emergency call. The doctor didn't allow me to fall asleep after I was admitted, even at night time. But I slept and didn't wake up after more than half year. A tube was being inserted into my stomach which had bleeding. The doctor told my family that I was in a coma even though my heart continued to beat. I was skinny. However, God had His plan. I woke up out of a deep sleep after more than half year with both my hands pulling the tube out from my stomach. I was transferred to a small hospital where the doctor dared not insert any tube again. Able to eat a little slowly every time as I had a lump in my throat, I could only start to talk slowly a month after discharge. This is my second chance in life God has given me!"
(Audience "Be a Witness for God")
God is in control of our life. Thank God for saving Audience "Be a Witness for God". Hope that he/she would treasure the second chance in his/her life and take care of himself/herself to be a witness for God. Hope he/she will be a blessing to others.
---
Make Up for the Loss
Children in single-mother families lack a male role model. Some charity organizations have tried to provide assistance and support. There is a nonprofit organization "Single Mother" in Beijing. Providing support for single mothers who raise their children alone, "Single Mother" has launched a project inviting male volunteers to play with children in single-parent families. Children are helped with learning about gender roles and to live with both sexes through outdoor activities. It hopes to solve the "loss of male role" problem of single-parent families. In addition, the project can facilitate closer interaction between children and mothers to raise children with increased courage and confidence.
("Beijing Youth Daily", February 7, 2023)
May God motivate more people to support single-parent families by helping them reduce their burdens and become capable in parenting their children alone. May the children grow up in a healthy environment through interaction with others.
---
A Tragic Car Accident
"My brother's elder daughter rode a motorbike with her little brother. Unfortunately, the children had a car accident where the little brother was killed instantly. Seriously injured, the sister is in a coma and being monitored in the intensive care unit. My brother and sister-in-law are suffering deep grief. It broke our hearts that such a tragedy had struck during Spring Festival. The doctor said that my niece might remain in a vegetative state forever. May God take care of my brother's family. I feel especially sad that both of them are not yet Christians."
(Brother Tian)
May God comfort and have mercy on this family. Pray that Tian's brother and his wife will experience God during the hard times, and be touched by God and willing to accept and rely on God. Pray that a miracle will happen and his niece will wake up from the coma. May God heal them.
---
Travel after Pandemic
It was announced that the outbound group tours for Chinese people, which had been suspended because of the pandemic for nearly three years, would resume on a trial basis. The announcement has seen a fivefold rise in searches for overseas destinations on online travel platforms. China's Ministry of Culture and Tourism announced that the travel agencies and online travel operators all over China might resume pilot outbound group tours and hotel packages. The first batch of countries included Thailand, Singapore, Maldives, Russia, Switzerland and New Zealand, etc. Since the first batch of tours set out after the Spring Festival, about 80% of the travelers were mainly retirees.
("China News Net", February 7, 2023)
Pray that the arrangements upon relaxation of immigration restrictions can sustain and people can resume their normal lives and have safe travels. Pray that missionary work can restart so as to revive the churches in China in the coming year.
---
Gospel Broadcasting
Unchanging Mission: "Christ to the World by Radio" has always been FEBC's vision. We also follow in the Lord Jesus' footsteps who, when He was on earth, focused on preaching the gospel of the Kingdom as His plan of salvation, bore daily the burdens of men, and meticulously equipped the disciples for building the church with the mission — "But you will receive power when the Holy Spirit comes on you; and you will be my witnesses in Jerusalem, and in all Judea and Samaria, and to the ends of the earth." (Acts 1:8)
Audience Visit: Border closedown due to the COVID pandemic has reopened after three years. Travel into and out of the region became normal once again. Colleagues are making preparations to welcome the listeners and students that are coming our way. We truly treasure the time and space for such exchanges and sharing and will try our best to make it possible. Please pray with us on these attempts. Let us follow in Christ's footsteps, for the gospel is always dynamic, "Preach the word; be prepared in season and out of season." (2Tim 4:2)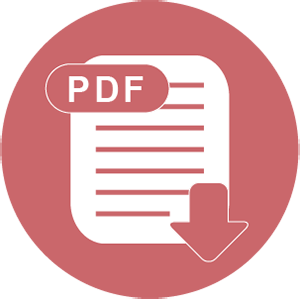 Download