Hold On Tight to God
"My wife now is in the hospital and expected to give birth any time. Please continue to pray for a safe delivery for the mother and child, the mother's recovery and baby's health. My wife's platelet count is low and will need a blood transfusion during delivery. The blood is ready and everything is prepared. May God protect my wife to get through this delivery safely and reduce her pain. I feel so anxious and stressed-out at work during this period of uncertainty. Nevertheless, I feel closer to God and this feeling has urged me to give my worries to God. God is our refuge and will keep us in perfect peace. The pandemic has enabled us to hold on tight to God and have a strong faith in Him. We can depend on God alone and He is our defender."
(Brother Xing)
May God the lifesaver protects brother Xing's wife and bless him with a healthy child. Pray that everyone feel safe, stable and secure in the overall setting.
---
Giving Green Light
The Health Commission of Sichuan Province announced to end restrictions on marital status for birth registration. Provinces such as Guangdong, Anhui and Shaanxi have also relaxed their respective restrictions earlier. This makes unmarried parents eligible for benefits that were previously reserved for married couples. The Sichuan health authority said that the move was not aiming to encourage single people to have children before getting married, but to ensure that unmarried mothers and their children could enjoy their rights because only registered births qualified for benefits including insurance and allowances such as paid leave.
("China Youth Daily", February 7, 2023)
May God help China's birth policy develop in a fair, just and reasonable manner. Pray that the officials will consider, from a macro perspective, if the policy will distort the people's concept of marriage and family.
---
Fear of Losing
"I have never thought that I could only spend such a few moments with my dog. My dog was diagnosed lymphoma in Summer and has been receiving treatment. However, she is deteriorating and now has become blind. The cancer bleeds and is spreading. The inflammation index in her body is high. I am scared that she will leave me suddenly, yet I don't want to see her suffering. I pray to God that her cancer can be healed and at the same time I want God to take her. I pray that things will be done according to His will but not mine. Listening repeatedly to the program about euthanasia, I want to let her die naturally according to God's schedule. She is over ten-year-old. I don't know how long she can persist"
(Sister Ping)
God is love. Sister Ping's dog needs loving care. May God's grace be with her dog. Please comfort sister Ping and give her strength to take care of her dog and stay with her until the very end.
---
Improper Sale
According to a resident living in Nanning, Guangxi, her daughter bought a vulgar keychain at a local stationary store. The State Administration for Marketing Regulation intervened in the case. The stationary store stopped selling the keychains which were in fact lighters. One of the lighters was printed with some Chinese characters which mean "A generous millionaire is begging for a mistress" on one side and an image of a flirty couple on another. Netizens commented that it was not simply a sexual suggestiveness but a value distortion, and enhanced education was necessary.
("Chengdu Commercial Daily", February 7, 2023)
Pray that the government departments can identify the source to stop the same incident from happening again, and impose sanction on the unscrupulous merchant. May God help children learn to discern truth from error and give them opportunities to practice discerning the truth and choosing righteously.
---
Gospel Broadcasting
Unchanging Mission: "Christ to the World by Radio" has always been FEBC's vision. We also follow in the Lord Jesus' footsteps who, when He was on earth, focused on preaching the gospel of the Kingdom as His plan of salvation, bore daily the burdens of men, and meticulously equipped the disciples for building the church with the mission — "But you will receive power when the Holy Spirit comes on you; and you will be my witnesses in Jerusalem, and in all Judea and Samaria, and to the ends of the earth." (Acts 1:8)
Audience Visit: Border closedown due to the COVID pandemic has reopened after three years. Travel into and out of the region became normal once again. Colleagues are making preparations to welcome the listeners and students that are coming our way. We truly treasure the time and space for such exchanges and sharing and will try our best to make it possible. Please pray with us on these attempts. Let us follow in Christ's footsteps, for the gospel is always dynamic, "Preach the word; be prepared in season and out of season." (2Tim 4:2)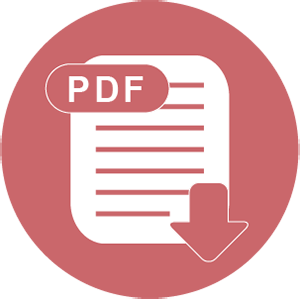 Download