Grace of The Lord
"My family had believed in the Lord since the year my father committed suicide. After that, the believers of our village asked my mother to believe in the Lord. Then my family members became believers. But our faith has been lukewarm for more than ten years. I'm engaged in the business of fish culture involving Asian swamp eels. But the temperature is much higher this year. Many Asian swamp eels have died. I'm very worried because all my money is bank loans. In addition, my health is not good. All these have bothered me so much that I have a poor appetite. Then I pray every day. In the morning of one day, I went to examine the condition of my fish culture and found that all fish food had been eaten up. Thank the Lord. I'm sure this is the grace of the Lord."
(Sister Lei)
The Lord gives people opportunities. Please pray that sister Lei has experienced the protection of the Lord and found hope in despair. Also pray that she will look to the Lord for everything, build confidence in the Lord's words and draw closer to Him.
---
Full-time Mother
"I'm a full-time mother. I have given up my job since the birth of my baby. In the Lord I have realized the importance and greatness of a full-time mother. My husband supports me very much. Moreover, members of our whole family are Christians. Now my child is five years old and studies in a Christian kindergarten. I can spend more time at home for domestic work. Every day I pick up my child at 3pm. I can use the time in between to tidy my home, listen to radio programs, and read child-rearing books with Christian background and the Bible. But sometimes I feel confused. I think it is worthless in my life. I have told my husband what I think. But he has said that taking good care of our child and family is of the greatest value."
(Sister Min)
The Lord strengthens people's heart. Please ask the Lord to strengthen sister Min's heart and let her know the value of being a full-time mother. Pray that this will be happiness if she can recognize her important status and take good care of her family with self-confidence.
---
Gospel Broadcasting
Unchanging Mission: "Christ to the World by Radio" has always been FEBC's vision. We also follow in the Lord Jesus' footsteps who, when He was on earth, focused on preaching the gospel of the Kingdom as His plan of salvation, bore daily the burdens of men, and meticulously equipped the disciples for building the church with the mission — "But you will receive power when the Holy Spirit comes on you; and you will be my witnesses in Jerusalem, and in all Judea and Samaria, and to the ends of the earth." (Acts 1:8)
Audience Visit: Border closedown due to the COVID pandemic has reopened after three years. Travel into and out of the region became normal once again. Colleagues are making preparations to welcome the listeners and students that are coming our way. We truly treasure the time and space for such exchanges and sharing and will try our best to make it possible. Please pray with us on these attempts. Let us follow in Christ's footsteps, for the gospel is always dynamic, "Preach the word; be prepared in season and out of season." (2Tim 4:2)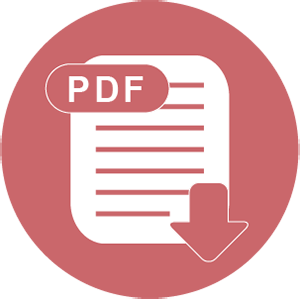 Download