Worried about Grandson
"My elder grandson is in Grade 6 who loves playing video games at home every day, crying and screaming when he loses. This elder grandson always eats takeaways and drinks Coke and has only been out of hospital for a week because of cough and asthma. His father was mad at this elder son, so my daughter took the child back without discussing with him. After graduating from primary school and beginning his junior high school next year, the child will be returned to his father, thought my daughter. In the meantime, five of us are all living under the same roof. The everyday crying, screaming, and hitting the table from this grandson upset me deeply, but my husband and I can be of no help because my daughter disallows us to. Yesterday, he found his WeChat ID stolen, and out of anger he had a nosebleed. I have no idea how to save this child."
 (Sister Zhou)
Lord of Mercy, sister Zhou's elder grandson needs to be disciplined. Pray that the Lord will give her daughter and son-in-law a consensus in parenting. May the Lord comfort sister Zhou and help her learn the art of "letting go" and let her daughter raise her own child.
---
New Management Approach
The 3rd Guangzhou International Smart Property Expo was held last month showcasing newly developed property management products in China. In addition to driverless sweepers, air sampling robots, and curtain wall cleaning machines, there is also a security patrol robot which has the functions of face recognition, human body detection and mask detection, etc. It can also intelligently identify various abnormal conditions, such as stagnant water in waterways, missing manhole covers, illegal stacking of waste, and other special situations. The data will be uploaded to the cloud platform, and then the personnel in the monitoring center will decide how to cope with it.
 ("Science and Technology Daily", January 9, 2023)
Pray that the process will be smooth and that the new technology will help with property management. Pray for opportunities for those in the field to be trained and equipped with the digital skills they need to remain employable.
---
Enhancement
The Beijing Municipal Bureau of Ecology and Environment announced earlier that in 2022, suspended particles in the Beijing atmosphere has met the second-level national air quality standard for two consecutive years, and its average annual concentration has dropped to 30 micrograms per cubic meter, the lowest level in ten years. Last year, the number of good days in Beijing was 286, of which the number of first-class excellent days was 138, an increase of 24 days over the previous year; and the number of heavy pollution days was only three, a decrease of 5 days from the previous year. To improve the hazy weather and air pollution problem, the government has implemented various measures in Beijing, including switching to electricity or natural gas, green transformation of the industrial structure, controlling motor vehicle emissions and enhancing streets cleaning.
 ("People's Daily", January 9, 2023)
Pray that there are better policies to improve the living and air quality of different parts of the country. Pollution will therefore no longer be a threat to the environment, and that everyone knows how to love and cherish God's creation and contribute to environmental protection.
---
Doubt in Faith
"After listening to today's radio program, I wish to give myself to God and be at His service. But there is a voice lingering in my head, saying 'You are not good enough. You are not spiritual'; and that voice has haunted me for more than 20 years since it was said by a senior lady who was regarded as spiritual. She has died but her voice is still around. I'm conflicted as the voice within keeps asking me to give up. In fact, I'm afraid that God wouldn't want me. I'm like a lonely bird, knowing that a believer with no church life, without reading the Bible and without praying, her prayers won't be heard and won't be answered by the God of heaven. By now, I'm too feeble to pray, nor can I read the Bible. I only want to serve God with the whole of me. Although I don't understand whether God wants me as a slacker, I still hope that God will not leave me out."
  (Sister Wang)
Lord of comfort, please help sister Wang understand that the Lord loves her and that her suspicious thoughts should be removed. She should draw near to the Lord, and all other thoughts that are not of the Lord should be kept away from her.
---
Gospel Broadcasting
Radio Studios Updating: Equipment updating of radio studios B and C has been completed and both studios have been put into operation. The engineering firm will conduct follow-up checks and make adjustments to the design according to the actual usage of the system. With the experience of updating the two studios and the feedback of our colleagues, we will update the last studio – Studio A. It is hoped that the ministry will facilitate more diversified development.
Audience Chat Group: We have contacted some audience from our BreakPod programs who are interested in religion and invited them to form an audience chat group. Members have supported and helped each other during the pandemic. Pray that the hosts, the programs and the group will be used for nurturing beginners and online group activities will be launched in the future.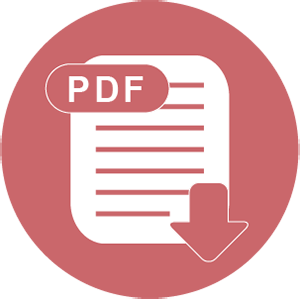 Download