Articulation Problem
"I truly repented and believed in the Lord in the Fall of 1991. For several days, I asked God for forgiveness of all the sins I could think of. A week later I was baptized. I have listened to your programs intermittently for over 30 years, and I'm in my fifties now. I'm eager to share the truth that I have learned from Radio Liangyou programs, not for rewards or anything. However, my church-mates disapproved me of speaking on the podium. They said people couldn't hear me clearly, probably due to my articulation. I have been told that when I speak, people could only understand the first half of the sentence. I thus feel very frustrated."
(Brother Zheng)
Lord of Wisdom, brother Zheng is willing to serve you on the podium. May the Lord help him improve his articulation by continuous practice of reading the Bible, newspapers, and books. May the Lord help him to serve God faithfully in all areas.
---
Food Vogue
A new, cheaper food product has emerged in China – "corner snacks", such as bread crusts, chopped ham, cake edges and crushed hawthorn. Because they are not neatly formed, they cannot be sold as normal products and are therefore sold at a lower price. However, because the ingredients and quality are similar to those of the standard ones, they are very popular with consumers. On the one hand, some people think it is cheap, has a large quantity and helps companies to avoid wastage; on the other hand, some people think there are various problems with these foods, such as varying quality, short shelf life, difficulty in identifying the source of production and non-compliance with food safety regulations.
("People's Daily", January 9, 2023)
Pray that there is effective official publicity to remind the public of food safety; that consumers will know how to read food labels and distinguish the genuine products from the false ones to safeguard their health; and that businesses will not use sub-standard products to deceive consumers for the benefit of their business.
---
Differences on Offerings
"We have church gathering in a small village. With more than 20 people, but there is no pastor to shepherd us. Only two elder sisters preach to us during the meeting. However, they recently have a big disagreement over the tithe. All our donations are send to a large church in the city, but it is a long way to travel and the church comes every three months to give us a communion followed by a sermon. Then they would take the tithe money away. One sister thus wanted to manage the tithe ourselves, while the other disagreed as we are not spiritually mature. Our church building is a small and dilapidated cottage donated by an elderly, and the sister who demanded to manage the tithe ourselves has been suspended from the church."
(Audience "New Sister Believer")
Lord of Peace, may You help your church co-workers to have peace and forgiveness when dealing with church issues. Through genuine communication, may they come up to a mutual understanding and agreement so that the spiritual life of believers will not be affected.
---
Fraudulent Advertising
"Black broadcasting" refers to unregistered illegal radio broadcasting behind which fraudsters insert some illegal advertisements with antenna equipment into broadcasts of normal frequency. The purpose is to deceive the audience and make them believe in the fake health products or pharmaceuticals that they promoted. Recently, the police in Jingmen, Hubei Province, cracked a black broadcasting syndicate involving 11 provinces and cities such as Chongqing, Zhejiang, Shaanxi, Hebei, Henan, Hubei, Hunan, etc. They set up black broadcasting across provinces to promote and sell health care products. Ten criminal suspects were arrested, and more than 50 sets of illegal transmitting equipment seized. The amount involved in the case reached more than RMB 2 million dollars, and the number of victims is more than 1,000 people.
("China News Net", January 9, 2023)
Pray that people would be wise enough when buying health products or medicines. Protect them from any financial loss or aggravation of illness. Pray that the Lord will empower the law enforcement agencies to promptly detect the activities of scammers and prevent counterfeit medicines from entering the market.
---
Gospel Broadcasting
Radio Studios Updating: Equipment updating of radio studios B and C has been completed and both studios have been put into operation. The engineering firm will conduct follow-up checks and make adjustments to the design according to the actual usage of the system. With the experience of updating the two studios and the feedback of our colleagues, we will update the last studio – Studio A. It is hoped that the ministry will facilitate more diversified development.
Audience Chat Group: We have contacted some audience from our BreakPod programs who are interested in religion and invited them to form an audience chat group. Members have supported and helped each other during the pandemic. Pray that the hosts, the programs and the group will be used for nurturing beginners and online group activities will be launched in the future.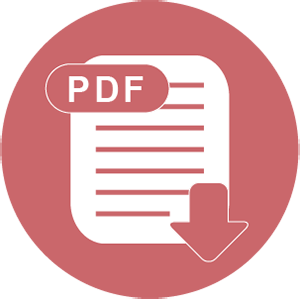 Download