Mother Forces me to Marry
"My mother is concerned about my marriage because I'm 26 years old, got no stable job, and with no local household registration. She posted my profile on dating websites and was upset to find no one was interested in me. Out of the fear that I might not be able to get a good partner, my mother therefore asked me to return to my hated accounting job and relocate my local household registration. She also introduced a lot of guys to me and made me add them to WeChat, but the frequent replies would interrupt my preparation for examination. Besides, it could also be misleading and vague if I simply leave a few short words every time."
(Sister Chen)
Lord who gives people wisdom, please open a way for sister Chen, let her have a firm stand to protect and to build her marriage in the Lord. May she openly share her thoughts with her mother, and not be assimilated by pressure and the secular world.
---
Patient Escort
Patient escorting has recently become a popular occupation in China. Their duties include helping patients make appointments, queue up to pay, collect medicines, get reports, and accompanying them during consultations, check-ups, and hospitalizations procedures. If patients are unable to go to the hospital, escorts would also help them "consult the doctor on their behalf". Some patient escorts say that with the increase of people living alone, the need for outpatients' medical care increases; and 70% of their clients are young people, with women the majority. Although there is demand in the industry, there is no regulatory system, no standard on price, and the risk responsibility involved in the service is unclear.
("Beijing Youth Daily", December 9, 2022)
Some people need the escort service out of fear. May they know God and root their peace and security in His love and truth. Pray for those in this new occupation, to work with love and care for the needs of the sick.
---
Love to Mosuo
On either side of the border between Sichuan and Yunnan, there is a special ethnic group, the Mosuo, concentrated on the beautiful shores of Lugu Lake. The Mosuo in Yunnan were classified as Naxi, and the Mosuo in Sichuan were as Mongols. The Mosuo have a population of about 50,000. They speak Naxi and are culturally self-contained primarily Tibetan Buddhist. The Mosuo were part of a matrilineal society, where all property was passed down from mother to youngest daughters, including their family names. Mosuo women have no husband. A "walking marriage" system is practiced where men and women do not live together, and men are not responsible for raising children. In fact, there is no word for father in their language.
About 100 of them have accepted the Lord, and they have the burden of preaching the gospel to their clansman. There is currently a bible in Naxi dialect, and the Mosuo believers are thinking to record gospel messages for their people. Please remember in prayer and ask the Lord to open a way so that people who are not proficient in Mandarin can also hear the salvation of Christ.
---
Gospel Broadcasting
2023 Broadcast Theme: As a sequel to last year's broadcast theme "Grow & Glow", it will be "Take Root, Deep & Wide!" for year 2023. We will "Take Root" together with our listeners by going back to the basics and laying a solid foundation. As Paul's said, "so then, just as you received Christ Jesus as Lord, continue to live your lives in him, rooted and built up in him, strengthened in the faith as you were taught, and overflowing with thankfulness." (Col. 2:6-7) Pray that we will all be prudent Christians, taking robust rooting in spiritual things that we may stand firm in storms and challenges.
Second Stage of LTS Lay Program: Lay Training Program II is now launched on the self-study platform starting from January 2023. Those students who have completed stage one of the lay program can study further. Lay Training Program II also have four levels, with ten subjects in each level. Students are required to complete multiple-choice assessments for nine of the ten subjects in each level before they can move on to the next level of courses.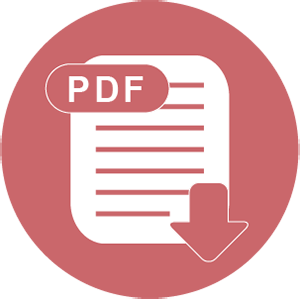 Download