Saying Grace For A Meal
"How should I value the practice of saying grace for meals daily? My family and I know that our basic necessities of life are all provided by God and we should be grateful for these. But saying grace for all meals has become formalized. If I don't mention the practice of saying grace to my family, we will start to eat directly. If I mention it, I'm the only who can lead them to say grace. My family members just close their eyes without saying any words. My child is about to be born. Every day I ask my husband to pray together to bless the child before we go to bed. I never dare to ignore this. My husband finishes praying after a few words, but I pray with a lengthy speech. Although he somewhat has no choice, he doesn't dare to refuse! I want to teach my child God's words to let the child know God since an early age. However, I have already found difficulties in saying grace for a meal daily!"
(Sister Wu)
Ask the Lord to teach sister Wu to understand the true meaning of faith and have a meal with gratitude every day. Also pray that she can understand how beautiful and good it is to pray for her family. Pray that she will have true freedom of faith in her life and enjoy praying.
---
An Upsurge of Camping
Camping is an activity close to nature. In recent years, it has become popular all over China. The Guangdong Research Institute of Water Resources and Hydropower released the "Guangdong Map of Water-friendly Camping Sites" after it had integrated third-party recommendations and recommendations from the public. The map allows the public to participate in the management and protection of rivers and lakes while enjoying the fun of camping. It had scored water-friendly camping sites in accordance with four criteria: safety and convenience, ecological health, water-friendly comfort and public favor. Then it selected the camping sites to make a map for public reference and encourages the public to cultivate their public morality of protecting the environment.
("China News Net", December 8, 2022)
Please pray that all people can enhance their relationship through the activity of camping together. When they are close to nature, they know how to cherish everything in front of them and take the opportunity to know that there is God who is behind the creation and loves them.
---
Bipolar Disorder
"My son was diagnosed as having severe depression and anxiety two years ago. Difference hospital's diagnoses were inconsistent. Even after taking medicine for a year, the outcome was not good. Then I took my son to another hospital. He changed into a manic. It was said that he seemed to have 'bipolar disorder'. Then he stopped taking all antidepressants. The doctor only gave him medicine to stabilize his mood. He hasn't recovered until now. His liver function has been damaged. But he is still not allowed to stop taking medicine. He also has problem with his sexual orientation. I'm helpless. I just underwent surgery for my thyroid cancer two years ago. I have been unemployed. My husband's job has been unstable. I have been already in debt heavily at present."
(Sister Zhang)
Ask the Lord to give sister Zhang confidence to rely on Him. Pray that she and her family will experience the Lord's peace, hope and healing. Also pray that her son will receive professional counseling and treatment, and that her husband will get a stable job.
---
An Upsurge of Medicine Hoarding
After China had announced the "New Ten Measures" to relax the measures of epidemic prevention, the demand for antipyretics, N95 masks and antigen test kits for Covid-19 soared. It was also found that these items had become out of stock. Tianjin Market Supervision Committee has held a special meeting and carried out investigations all over the city to eradicate illegal activities such as businessmen's hoarding for speculation, forced tie-in sales, activities of counterfeiting and confusion, and false propaganda. In addition, retail pharmacies, drug wholesaling enterprises and online drug dealers are forbidden to substantially increase the prices of epidemic-related medicines and protective items.
("China News Net", December 10, 2022)
Please pray that the governments of various areas will be fully prepared to quickly solve the problems of people's livelihood and their needs. Also pray that the Lord's love will remove the tension and anxiety in people's hearts, and that people will not to be insatiably greedy for selfish benefits.
---
Gospel Broadcasting
2023 Broadcast Theme: As a sequel to last year's broadcast theme "Grow & Glow", it will be "Take Root, Deep & Wide!" for year 2023. We will "Take Root" together with our listeners by going back to the basics and laying a solid foundation. As Paul's said, "so then, just as you received Christ Jesus as Lord, continue to live your lives in him, rooted and built up in him, strengthened in the faith as you were taught, and overflowing with thankfulness." (Col. 2:6-7) Pray that we will all be prudent Christians, taking robust rooting in spiritual things that we may stand firm in storms and challenges.
Second Stage of LTS Lay Program: Lay Training Program II is now launched on the self-study platform starting from January 2023. Those students who have completed stage one of the lay program can study further. Lay Training Program II also have four levels, with ten subjects in each level. Students are required to complete multiple-choice assessments for nine of the ten subjects in each level before they can move on to the next level of courses.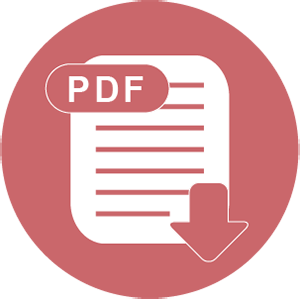 Download