Choose to Forgive
"My wife ran away from home and wanted to divorce me last May. But I disagreed. We have a seven-year-old son and a five-year-old daughter. She has neither returned home nor contacted her parents until now. I have to rely on Jesus so that I can forgive her. When my son was just one month old, she had run away from home for a week and I had forgiven her. But then she left again last May. I believe that God's ways are higher than mine and His thoughts are higher than mine. I have heard from a pastor that a wife is not good just because her husband is not good enough. Recently I have been learning how to be a good husband, a good father and a good son by relying on Jesus. Thank you for Radio Liangyou's company."
(Brother Yu)
Ask the Lord, who forgives people, to forgive brother Yu's wife and touch her to make her go home. Brother Yu just wants to have a healthy family and works hard to learn to do his part well. Ask the Lord to help him fulfill his wish and bless his family.
---
Exam Questions Leaked
A criminal organization made profits by means of electronic equipment used to help candidates cheat in different certificate examinations. It posted sensitive words on social networking sites which had drawn the attention of the police of Luzhou City in Sichuan Province. Then an investigation was started. Finally, the police tracked down a large-scale cross-provincial organization which was involved in fraudulent practice in examinations. The organization had made arrangements for candidates in disguise to help them enter examination venues. Then they used undercover camera equipment to take photographs of examination questions which were transferred to someone outside the venues. After correct answers had been sorted out, they were passed to real candidates via electronic devices such as mini earphones.
("China News Net", December 5, 2022)
Please pray for the groups being prepared to sit for examinations. Please pray that they will understand the meanings of examinations and that they will not resort to deceitful tactics in order to pass their examinations.
---
Colonoscopy
"My father is going to have a colonoscopy examination. Unexpectedly the anesthetist noted that this painless examination with complete anesthesia would be very dangerous because he was over 70 years old, and he had high blood pressure and an unhealthy heart. The ward doctor suggested that an ordinary bowel examination could be carried out just to find out polyps. But he said polyps, if any, could not be removed immediately. Although I had agreed on a normal bowel examination, he still said it would still be risky. Then I knew that a large polyp was found in my father's intestine and it would turn into cancer if it was not removed. I called the pastor right away. After my father's surgery had been completed. He said he didn't feel any pain at all. But the patient next to him screamed in great pain. I think this is really the grace of the Lord."
(A Sister)
Thank the Lord of peace for protecting the sister's father who has received full grace during his operation. They have experienced the peace given by the Lord's care. Thank the Lord.
---
Support For the Disadvantaged
A supporting campaign for the disabled businesses called "Self-reliance Small Shops" has been launched to serve 40,000 individual business organizations operated by the disabled in Guangdong Province. The WeChat Pay will provide "Self-reliance Small Shops" with a number of exclusive services for free. The services include: offer of barrier-free business tools, provision of training courses on digital operation of businesses, use of barrier-free pages for convenient browsing, installation of recommendation functions to increase exposure, addition of donation function to encourage the public to do more charity activities, allowing the disabled businessmen to have a lower insurance threshold, and offering exclusive one-on-one consultative services.
("China News Net", December 8, 2022)
Please pray for the disabled entrepreneurs so that they will not underestimate their abilities and there will not be unfair discrimination against them. Also pray that the plan will continue to expand in the future to provide more opportunities for the disabled.
---
Gospel Broadcasting
2023 Broadcast Theme: As a sequel to last year's broadcast theme "Grow & Glow", it will be "Take Root, Deep & Wide!" for year 2023. We will "Take Root" together with our listeners by going back to the basics and laying a solid foundation. As Paul's said, "so then, just as you received Christ Jesus as Lord, continue to live your lives in him, rooted and built up in him, strengthened in the faith as you were taught, and overflowing with thankfulness." (Col. 2:6-7) Pray that we will all be prudent Christians, taking robust rooting in spiritual things that we may stand firm in storms and challenges.
Second Stage of LTS Lay Program: Lay Training Program II is now launched on the self-study platform starting from January 2023. Those students who have completed stage one of the lay program can study further. Lay Training Program II also have four levels, with ten subjects in each level. Students are required to complete multiple-choice assessments for nine of the ten subjects in each level before they can move on to the next level of courses.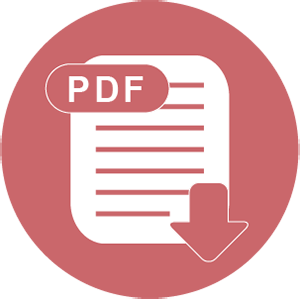 Download