Mother-in-law and Me
"The relationship with my mother-in-law is difficult. This is probably due to the poor relationship between my husband and I. Disregarding my husband's irresponsible deeds, she is still in favor of her son. This annoys me a lot and I have even thought of ignoring her when she gets sick. The original decent and cheerful girl has now become silent and unhappy after going through all these bad experiences. I felt that my mother-in-law would never take my side or see me as her family member. The indifference of my husband makes me even harder to undo the knot in my mind. Despite all these bitterness, I hope my faith will get stronger, and, by relying on God, I will not fall apart."
(Sister Li)
Our loving Lord, please help sister Li to get along with her mother-in-law and to overcome the difficulties with wisdom. Pray that sister Li can see more of the goodness of her mother-in-law, get along with her with love and wisdom, overcome the current situation and improve their in-law relationship.
---
His Smile
"After my father was discharged from the hospital, he went back to his old Qigong practice. He listened to Qigong lectures and practiced it at home. Then he suddenly got seriously ill. The hospital found his creatinine was 130, which was only a step away from kidney dialysis. He was so scared that he kept calling doctors. They are not obliged to pick his calls after all. I asked him to call the pastor instead. When the line to pastor was connected, I saw him smile. He even participated in prayer together over the phone. This morning, he also called the pastor before having the health check. His heart is full of peace since the prayer last time. I urge the Lord for mercy on my father and to keep him well. He is an old man in his 70s after all."
(Sister Luo)
Our healing Lord, sister Luo's father needs Thy to heal his body and mind, to make him realize that it is the Lord who help him and grant him peace. Dear Lord, help him to determine to follow You.
---
Gospel Broadcasting
2023 Broadcast Theme: As a sequel to last year's broadcast theme "Grow & Glow", it will be "Take Root, Deep & Wide!" for year 2023. We will "Take Root" together with our listeners by going back to the basics and laying a solid foundation. As Paul's said, "so then, just as you received Christ Jesus as Lord, continue to live your lives in him, rooted and built up in him, strengthened in the faith as you were taught, and overflowing with thankfulness." (Col. 2:6-7) Pray that we will all be prudent Christians, taking robust rooting in spiritual things that we may stand firm in storms and challenges.
Second Stage of LTS Lay Program: Lay Training Program II is now launched on the self-study platform starting from January 2023. Those students who have completed stage one of the lay program can study further. Lay Training Program II also have four levels, with ten subjects in each level. Students are required to complete multiple-choice assessments for nine of the ten subjects in each level before they can move on to the next level of courses.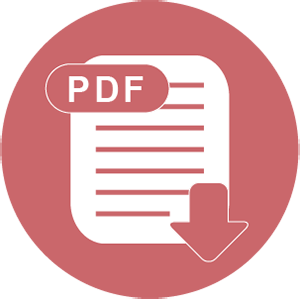 Download