Religious Doubt
"I always feel that I'm walking away from God. I wonder whether leaving God's path is leaving God. What is the path God has prepared for us in concrete terms? Does everybody have a different path? As a university student, I would love to play a game before going to bed every night. However, I feel anxious about this thought, and repeatedly downloaded and removed the game from my phone. The game is still installed on my phone. After listening to the today sermon of your program, I wonder whether I have been immune to the spiritual touch. I have been tempted by my own personal desire, haven't I?"
(Sister Xu)
May God grant Sister Xu wisdom to understand God's Truth and His guidance, live in the Truth of God without being a believer of written law on ritualistic basis. May God teach Sister Xu to understand that religion is not subject to law only.
---
Too Hard to Improve
"I have encountered many conflicts in my marriage. My husband has returned home for the summer holiday. Bad-tempered and unwilling to nurture our marriage, he fights with me constantly. I haven't seen him for a long time due to the epidemic. My approach is taking good care of myself and working hard, and I have no spare time to spend with him. Being disappointed in him, I feel disconnected in our relationship and don't want him to touch me. Am I sick? I want to build a stronger relationship on one hand and am reluctant to pay extra effort on the other. I have done more than enough. He is selfish. I don't think that our relationship will improve anyway."
(Sister Li)
May God destroy the evil plans of syndicates and bring justice to them. May God protect the young men and give them wisdom to tell the difference between right and wrong. Pray that the young men will not do something bad for benefits and walk away from temptation.
---
Opposing Relationship
In recent years, people are concerned about the ongoing disputes between property management companies and property owners. The common arguments includes limited parking spaces, illegal building structures, imperfect greening, etc. Without an owners committee to handle the replacement of the property management company, some owners simply refuse to pay management fee when they are dissatisfied with the service standards. The property management company can only provide less services due to insufficient income, resulting in a declining quality of living environment. Both parties have been trapped in the vicious cycle of a no-win situation.
("Legal Daily", November 1, 2022)
Pray that people can understand other people's perspective and have different ideas about problems. Hope that people can act according to the laws and work out a solution peacefully whenever property management problems arise.With God's grace, sister Cui is willing to endure hardship for Christ. May God strengthen and comfort her, and love her when she is sad. Pray that her family will understand and accept her, and her children will call her blessed.
---
Be Precautious
As Esports have become popular, numerous Esports hotels offering online Esports gaming have emerged. In accordance with the "Law of the People's Republic of China on the Protection of Minors", the minors are prohibited from going to the commercial premises providing internet services. However, some Esports hotels have transformed the Esports rooms into guest rooms and provided minors with online games without strict implementation of the registration system. The Suqian government of Jiangsu Province has taken initiative to draft the "Opinions on Enhancement of Safety Monitoring of Esports Hotels" with a view to regulating the operation of Esports hotels.
("The Beijing News", November 2, 2022)
During the Esports era, many young people want to demonstrate their skills on the virtualization stage. Pray that the young people will not indulge themselves in their hobbies and forget their studies, and the government departments have wisdom to formulate a corresponding proposal for the lawful development of emerging industries.
---
Gospel Broadcasting
Send Us Workers: Some of our colleagues at Radio Liangyou came with various experiences in pastoring, sent to us by local churches and others from overseas. Most of these have retired or are approaching their retirement. There is a definite need to recruit more staff in order to maintain our program productions. Pray with us that God will send us pastors to work with us in this broadcast ministry, upholding together the vision and mission of "Christ to the World by Radio".
LTS 40th Anniversary: A radio program broadcasted 40 years ago has evolved into the Liangyou Theological Seminary of today — a systematic course program, by God's grace, has served thousands over these years in training listeners to become church workers and ministers, thus building up healthy churches. LTS has been appreciated and affirmed by listeners and students alike. We thank God for His grace and guidance in the past 40 years.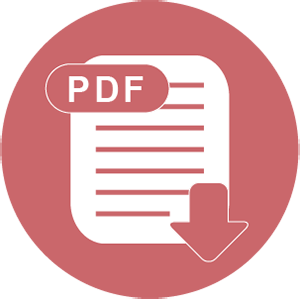 Download