Recognition for Children
"I have learned from the radio program ways to encourage and accept children, recognize their attainment and accept their favorite friends. Unhappy with my child's poor marks, I used to criticize and compare him with other children. I didn't like him hanging around with children having bad exam results and forced him to make friends with those with good grades. That was totally my fault. After listening to your program, I have learned to respect and understand my child, i.e. his thoughts and feelings. Now we talk frequently of many topics. I'm delighted as this never happened before. He invited six of his friends to our home and they played happily. His friends were lovely and he was very happy."
(Sister Fan)
Thank God for correcting Sister Fan's values of child's education and helping her rebuild their parent-child relationship. Pray that Sister Fan can build a Chris-centered home where her child can grow up happily in a positive atmosphere.
---
Money Laundering
"Pao Fen" means provision of illegal money transfer service for criminal activities including online gambling and telecommunications fraud by means of credit cards such as WeChat Pay and Alipay. Criminals will set up a platform solely for money laundering through "Pao Fen". The illicit money will flow to overseas economies, and this makes police tracking of the financial flows difficult. The Public Security Department of Huangnan Prefecture of Qinghai Province successfully cracked down on a "Pao Fen" syndicate with members who were mainly young men born after 1990 and hoaxed their friends and relatives into joining the business with high returns. Preliminary investigation detected at least 80 cases of phone scams all over the nation with a loss of 160 million dollars and so.
("China News Net", November 1, 2022)
May God destroy the evil plans of syndicates and bring justice to them. May God protect the young men and give them wisdom to tell the difference between right and wrong. Pray that the young men will not do something bad for benefits and walk away from temptation.
---
Do Not Want Sin
"At six months pregnant, I feel painful, scared and like a loser. My parents think that I'm poor and my life is unpleasant. My in-laws criticize me for being a stay-at-home mom without making any money, and they care about money more than about me and three kids. I'm very upset and heartbroken. My mother-in-law blamed me for spending money and said that I deserved it when my husband beat me. My mother said I had asked for it, and condemned me for getting pregnant again but not asking for a divorce. I don't want an abortion because it is a sin. I have stayed in my marriage for my kids and don't want them to become troublemakers. I really want to make changes to improve my marriage and family relationships."
(Sister Cui)
With God's grace, sister Cui is willing to endure hardship for Christ. May God strengthen and comfort her, and love her when she is sad. Pray that her family will understand and accept her, and her children will call her blessed.
---
Agricultural Sciences and Technologies
In Qitai county at the foot of the Tianshan Mountains, Xinjiang, farmers can irrigate the wheat fields through a smartphone app. The software controls the dry season water conservation facility to irrigate and fertilize the fields through water control valves. Besides, detection equipment is used to monitor the soil moisture and irrigation water volume. According to the Qitai Agricultural and Rural Bureau, given the dry season water conservation facility can measure the regional irrigation volume per session, the accurate calculation of irrigation water amount can save water effectively. Currently, a series of water conservation facilities is used on nearly 300 acres of farmland and two smart agriculture monitoring centers have been constructed.
("China News Net", November 1, 2022)
May God help more farmers grasp the technological knowledge and ways to apply the knowledge to make their work easier and increase crop yields. Pray that people know how to love our Earth and optimize our resources even though our material possessions have increased due to developed technologies.
---
Gospel Broadcasting
Send Us Workers: Some of our colleagues at Radio Liangyou came with various experiences in pastoring, sent to us by local churches and others from overseas. Most of these have retired or are approaching their retirement. There is a definite need to recruit more staff in order to maintain our program productions. Pray with us that God will send us pastors to work with us in this broadcast ministry, upholding together the vision and mission of "Christ to the World by Radio".
LTS 40th Anniversary: A radio program broadcasted 40 years ago has evolved into the Liangyou Theological Seminary of today — a systematic course program, by God's grace, has served thousands over these years in training listeners to become church workers and ministers, thus building up healthy churches. LTS has been appreciated and affirmed by listeners and students alike. We thank God for His grace and guidance in the past 40 years.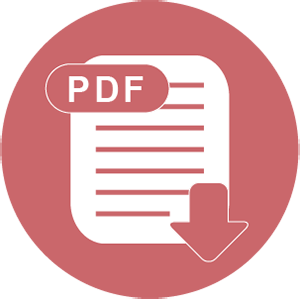 Download