A Dangerous Lover
"My son walked away from God when he was a junior secondary student. At that time, he couldn't advance his faith and find help through Bible teaching. Keep struggling, he still had faith in God during the pandemic in Spring. Now he is running a business in an improper place and has only earned little money. A father of a seven-year-old daughter and being an introvert, he will not have a future without God. His wife now is his girlfriend. She left home after their daughter was born, and got divorced complaining of her poor husband. This woman is so dangerous and has bewildered my son. She always scolds and loves money. They have repeatedly broken up and got back again. My son doesn't listen to me and is unable to distinguish right from wrong. Hope that he can be chosen by God and experience a personal relationship with God to make him an able and wise person."
(Sister Lao)
May God give wisdom to Sister Lao's son to handle his marriage, and help him understand that only God's love lasts forever. Hope that he is willing to know God more and can find support and hope in God to give him strength to take care of his daughter and live strong.
---
Care for the Old
There may be only a small amount of special families consisting of aged parents and children with disabilities, yet we shall take heed to their demands. Gongshu in Hangzhou has launched the "Health Ageing" policy for parents aged 85 or above who have difficulties in taking care of their children with severe disabilities. They may choose to live in the integrated elderly care homes which also provide services for persons with disabilities. At present, there are 12 such organizations providing accommodation for these families. Fees are charged for the required services with deductions based on age, pension and difficulty level of the couples. The policy will be supported by government subsidies.
("China News Net", October 9, 2022)
Pray for the underprivileged groups that they can have the chance to know God and experience the love of God and find real hope. May God help people recognize the needs of others and lend them a hand.
---
Play to Heal
Medicine and gaming seem to be at odds, but "electronic drugs" combines the two and has put this into practice. Some domestic game developers have developed and launched auxiliary training games for people with mental disorders, simulating scenes such as supermarket shopping, taking elevators, and going into and out of the bathroom, so that autistic children can practice coping with social anxiety. Another game developer partnered with the hospital to launch a feature game for the rehabilitation of strabismus and amblyopia. It incorporates a variety of light stimulation therapies such as raster, red light stimulation, and fine vision. Coupled with rich and interesting game elements, it attracts young children to actively participate in treatment
("Wen Wei Po", October 10, 2022)
There are many diseases in the world that are difficult to cure. May God bless researchers with more wisdom to help relieve the suffering of patients. Pray that the Lord will take charge of the production and sales of drugs; everything is people-oriented and will not be fraudulent for profit.
---
Gospel Broadcasting
New Broadcasting Schedule: New broadcasting schedule has started since October 30th. In addition to the adjusted broadcast times of some programs, we have launched four new programs, so that adults and children can "grow and glow" together. You may listen to our programs through the newly launched "Liangyou Walkman" (app.729ly.net), or the Radio Liangyou website (729ly.net).
TongXing Channel@Youtube: We have made TongXing Channel (scheduled streaming programs) available at our FEBC Hong Kong's Youtube Channel, which brings you 24-hour non-stop Christian gospel programs online! Come and share with your Putonghua-speaking friends!
(Youtube Channel @ https://www.youtube.com/febchk2010)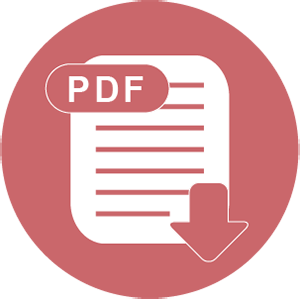 Download