Buying Babies
"My mother-in-law's home is in Shandong where the sale of children is rampant. She bought a baby girl as her daughter, and then spent RMB80,000 for a grandson when she was 70. The grandson is ten years old now. Besides, the niece of my mother-in-law, though she believes in the Lord, also encourages her to buy a child to replace her own grandkid who is a disable with cerebellar palsy. Her girl can no longer bear children, and her disabled grandchild is abandoned in the mountains. We disagreed with mother-in-law about buying a grandchild. Being a mother myself, I deeply resent the acts of abduction and trading of children. When there is no demand, there is no supply. My mother-in-law had two sons, one died of cancer and the other died in an accident. For my father-in-law, he is now suffering from bladder cancer. Seeing the fragmented family of my idolatrous mother-in-law, I become speechless."
(An audience "Emmanuel")
The Lord of all livings, please put an end to such illegal human trafficking and take these human traders to justice. Ask government to face up to the seriousness of the problem, strengthen their supervision, and harshly punish and subdue these criminals.
---
Desperate for Jobs
The latest data released by the Ministry of Education shows that the number of applicants for teacher qualification exams has jumped from 172,000 in 2011 to 11.442 million in 2021, a 66-fold increase in ten years. In recent years, more comprehensive universities have offered education-related majors, including Peking University, Nanjing University, and Shanghai Jiaotong University. Although the statistics represents the importance that society regards education, some teaching graduates from ordinary training institutes said that even if they can obtain the teaching qualifications, there is still fierce competition for jobs. In fact, as the entry threshold for certain teachers has been constantly increasing, it is not surprising that they must compete with doctoral or master's degree holders from prestigious universities.
("Yangtze Evening News", October 10, 2022)
Education should focus on its quality, not just quantity. May God allow interested keen people to become teachers as they so wish, teaching and cultivating students with good character. May the school's curricula in various subjects be continuously improved and developed to meet the needs of students.
---
Ask God for Healing
"My mother and I went to the hospital for a check-up a few days ago. The doctor said that she might have cancer, so my father and I took her to the cancer hospital for another check-up. Result pending. My father and I are very worried. We even wake up down and tired every morning. We truly hope that it is not cancer, and my mother will get well very soon. I know that I don't love the Lord enough, so I ask Him to forgive me and to save my mother. I have been listening to radio programs for many years, from Monday to Friday. These programs have helped me a lot. But for a long time, my mother hasn't attended church meetings or read the Bible. God, save my mother! Please don't give up on her. Please pray for her health!"
(Sister Guan)
The Lord who gives peace, puts the mother of Sister Guan in His hand, and makes her realize that He is the Lord of her life. Return to the Lord to enjoy the peace and joy of being with Him, so that they may experience the protection and healing of the Lord.
---
Play to Heal
Medicine and gaming seem to be at odds, but "electronic drugs" combines the two and has put this into practice. Some domestic game developers have developed and launched auxiliary training games for people with mental disorders, simulating scenes such as supermarket shopping, taking elevators, and going into and out of the bathroom, so that autistic children can practice coping with social anxiety. Another game developer partnered with the hospital to launch a feature game for the rehabilitation of strabismus and amblyopia. It incorporates a variety of light stimulation therapies such as raster, red light stimulation, and fine vision. Coupled with rich and interesting game elements, it attracts young children to actively participate in treatment
("Wen Wei Po", October 10, 2022)
There are many diseases in the world that are difficult to cure. May God bless researchers with more wisdom to help relieve the suffering of patients. Pray that the Lord will take charge of the production and sales of drugs; everything is people-oriented and will not be fraudulent for profit.
---
Gospel Broadcasting
New Broadcasting Schedule: New broadcasting schedule has started since October 30th. In addition to the adjusted broadcast times of some programs, we have launched four new programs, so that adults and children can "grow and glow" together. You may listen to our programs through the newly launched "Liangyou Walkman" (app.729ly.net), or the Radio Liangyou website (729ly.net).
TongXing Channel@Youtube: We have made TongXing Channel (scheduled streaming programs) available at our FEBC Hong Kong's Youtube Channel, which brings you 24-hour non-stop Christian gospel programs online! Come and share with your Putonghua-speaking friends!
(Youtube Channel @ https://www.youtube.com/febchk2010)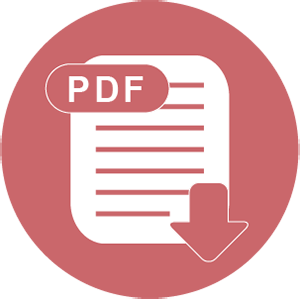 Download