Dizzy Brain
"I have been in a bad mood recently. The church sisters knew that I was unwell, so they often came to visit and help me. Once a sister spoke of her testimony and about her previous hard feelings. I was afraid to be like her. Such concern haunted me since then and I became unbearably anxious. My brain was unease and dizzy. My heart kept beating so fast, and my blood pressure rose to over 160. I'm worried that her experience will happen to me. Being so depressed and painful, I cannot stay at home but had to get away. I wonder if there are Christian institutions that take in and help me. God has always been gracious to me, so I trust that I will be fully healed."
(An audience "Baffled")
Ask the Lord of reassurance to help Sister "Baffled" to live a victorious Christian life. With the strength from the Lord, she can overcome her weakness and temptation.
---
Thirst Quenching Project
In order to solve the problem of regional water resource shortages, the water conservancy project has obtained a water intake permit from the Yellow River Water Conservancy Commission. Water will be diverted from the Yellow River into Qinghai Province. After completion, it is expected that the water transfer can reach hundreds of millions of cubic meters, which can effectively alleviate the water shortage issue for the industrial development and ecological civilization construction in the eastern cities of Qinghai Province. Besides, the Ministry of Ecology and Environment has also published relevant reports, proposing that at this stage, it is necessary to study and propose various ecological and environmental protection measures in accordance with the scale of water diversion, the process of water diversion, and the configuration plan, etc., to reduce and control the adverse effects of engineering construction on the ecological environment.
("China News Net", October 9, 2022)
It is to be hoped that the Government will find a long-term way to effectively use water resources and provide sufficient supplies for all. Pray that the people can be more proactive and persevere in saving water in daily life.
---
Knowing God through Radio
"Before listening to Radio Liangyou, I just heard of some heresy from other people. Out of ignorance, I believed in what they said. I listened to Radio Liangyou in 1994 and found that what I had heard before was wrong. I kept listening to Radio Liangyou, and I also told my friends about radio programs. But they didn't try. I learned about the truth of God's power through Radio Liangyou, and I have never been among them since. For decades, I listened to the radio alone. Later, a teacher invited those who were moved and willing to accept the Lord Jesus as their Savior to pray together. So, I prayed. My son listened to it when he was a child. At that time, my husband prohibited me from listening. He beat me. Seeing that I was beaten many times, my son, without any support, stopped listening to Liangyou in the end. In fact, there have been constant attacks in my spiritual life."
(Sister Wang)
Pray that a church and help will be prepared for her to cheer her with support, encouragement, and peace. May her family be chosen also to share the Lord's grace and experience the Lord's redemption.
---
"Diamond" for "Star"
People in China would go online when they need to book hotels. But sometimes they found the hotel environment far below their expectation while they checked in. And when they wanted to defend their rights did they realize that they were not booking a star-rated hotel. To attract more customers, some travel platforms use "Five Diamond Hotel" or "Golden Diamond Hotel" instead for the non-five-star hotels. The so-called "five diamonds" are however not equivalent to the "stars" that consumers generally know of. This kind of linguistic camouflage is used to confuse others and travel platforms with such practice is suspicious of making false propaganda for misleading consumption.
("Zhengzhou Daily", October 10, 2022)
Pray that the government legislate and regulate to prevent the use of false or misleading sales practices. Merchants also know how to be self-disciplined and will not be blinded by money. They may understand that only by protecting the rights and interests of consumers can they build consumer trust.
---
Gospel Broadcasting
New Broadcasting Schedule: New broadcasting schedule has started since October 30th. In addition to the adjusted broadcast times of some programs, we have launched four new programs, so that adults and children can "grow and glow" together. You may listen to our programs through the newly launched "Liangyou Walkman" (app.729ly.net), or the Radio Liangyou website (729ly.net).
TongXing Channel@Youtube: We have made TongXing Channel (scheduled streaming programs) available at our FEBC Hong Kong's Youtube Channel, which brings you 24-hour non-stop Christian gospel programs online! Come and share with your Putonghua-speaking friends!
(Youtube Channel @ https://www.youtube.com/febchk2010)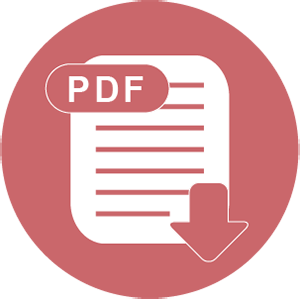 Download