No More Grumbling
"The Lord is really amazing. Seeing Him healing my relationship with my parents, I should continue to learn how to honor my parents filially. Once I met a colleague after my lesson. The colleague asked me if I had done the PCR (Polymerase chain reaction) test. I complained that I had to do the PCR test again? I suddenly realized that this was the Lord's supply at the moment I walked out of the school gate, yet I still complained. The Lord says that we have to give thanks for everything. So I was very ashamed. On the way home after the PCR test, I suddenly heard rumbles. Then I asked the Lord to heal me. I didn't want to have the past problem of nasopharyngitis which had blocked my nasopharyngeal tube. It would be good if I could recover after I just returned home and coughed a bit. Instantly I also thought of the Lord who had been supplying. How could I forget this? I should be grateful for the God's provision in future. God has not left me with no place to live or nothing to eat. So I should not grumble anymore"
(Sister Xue)
The Lord gives people opportunities. But we often forget His grace. Thank the Lord for reminding Sister Xue to think positively about everything. Pray that the sister enjoys the satisfaction of being with the Lord.
---
Superstition Causing Catastrophe
A girl was diagnosed with rectal cancer. Her family sought medical advice and treatment everywhere because she did not want to live with an artificial anus. She was successfully persuaded by a crook to accept natural treatment with no medication and surgery. She paid a total of RMB 360,000 and more as consultation, remote physiotherapy and exorcism fees. However, her condition did not improve and continued to deteriorate. She eventually passed away instead. Her family angrily reported the case to the police. Then the scam was known to all. The crook had been put on trial, sentenced to prison and fined.
("Legal Daily", September 7, 2022)
Please ask the Lord to give patients wisdom to discern medical information so that they will not fall into the traps of frauds and they can seek medical treatment in time. Also pray that the government will pay sustained efforts to improve medical services and take into account the well-beings of patients, and that the public will not be discouraged from being healed due to huge costs.
---
Have A Lingering Fear
"I went out for a bike ride with my fellow riders. I suddenly felt tingling in my heel. I looked down and saw something as thick and long as a finger bulging out of a place near my seat. Every time I trod on, my left and right legs felt a similar thing bulging out. So I had to stop and check my bike. It was new and there was no hard object. I probed inside and outside my pants, and found nothing extraordinary! Whenever it bulged out, it caused me tingling at once. A feeling of unease filled my heart! Immediately I became alert of a serious accident which had happened some-where about a kilometer away on the right. On my way home, I kept praying to ask God to cleanse me. I was also meditating the scriptures all the way. When I got home safely, I still had a lingering fear."
(An Audience "Emmanuel")
Lord of Peace, the Christian brother "Emmanuel" experienced the power and comfort of Your Words. May he cherish the security of being with the Lord; and his mind, soul and body be peaceful and secure.
---
Metaverse Economy
The World Artificial Intelligence (AI) Conference 2022 was held in Shanghai early August. Its biggest focus was how AI presented the metaverse concept. In the metaverse exhibition hall at the conference, exhibitors presented core technologies of AI and application scenarios of a metaverse, allowing visitors to explore smart applications which combine the virtual and reality. Many of these were closely related to daily life, such as assisted driving, urban governance and surgery planning, etc. Furthermore, the government signed contracts of 25 AI business projects, involving a total investment of nearly RMB 15 billion. Among these contracts, 17 signing ceremonies took place simultaneously at the metaverse venue.
("Economic Daily", September 7, 2022)
Entering the era of AI and the metaverse, how should churches and believers face it? Please pray that we will explore and think it over, and will look for opportunities of preaching the gospel. Also pray that we will persevere with God's will no matter how the technology changes.
---
Gospel Broadcasting
20 Years of Internet Ministry: Since the launch of the first Radio Liangyou website on September 21, 2002, Radio Liangyou has stepped into the Internet from the ranks of short wave and medium wave broadcasting! This year, it happens to be the 20th anniversary of Radio Liangyou's Internet Ministry. Thank God for leading us through this wonderful and wondrous journey of growth. Both radio staff and audiences grow together in terms of network knowledge and technology!
New Studio Equipment: The refurbishment of Studio B has been completed. In addition to recording production, we tried to use the new system for live broadcast earlier, and the operation was generally smooth. Thank the Lord, the colleagues have learned and adapted well, and other recording studios will be updated one by one. May the Lord bless the replacement project without hindrance. Not only will the recording and program production not be affected, but the program will have the opportunity to enter a new production mode in the future, and the efficiency will be improved.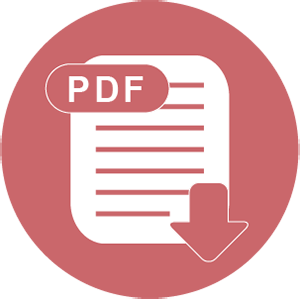 Download