Peace of Mind
"After I sent out a few prayer messages yesterday evening, the nurse just came to remove the needle, and the heart rate indicator on my husband's monitor became stable. It's been 26 hours since he took the medicine. At that time, I was very anxious. For the last two times, it only took a few hours for an infusion to bring the heartbeat back to normal, but not this time, even my husband has used three infusions. The doctor did ward round in the morning and said that it has been converted into sinus rhythm. In the afternoon, monitoring became unnecessary. Thank the Lord who cares about our faith. Every time I ask my brothers and sisters to pray on behalf of us, a kind of peace will fill my heart. I believe that God will not put a heavy burden on me, just as the Bible tells us that all our difficulties in the world are what we can bear."
(Sister Li)
The Lord who gives people hope, has mercy on Sister Li's husband to be healed and get better day by day under the protection of the Lord. Grateful that Sister Li has companions to watch over her family.
---
How to Teach
"It is by the grace of God that my wife is also a staff in the church, and she has served in the church for many years! Recently, we found that our son was watching some indecent stuff on his mobile phone. He is 13 years old, at his puberty when he becomes curious about his sexual development. How can I share our concern with him? It is indecent to watch these things. I caught him once before, then I talked to him with the words of the Bible. This morning however, I saw him watching the stuff again. I have been reading scriptures and praying with him every night, but why was he still attracted by these things? How can I help him to stay away from the bad stuff on the internet?"
(Brother Wen)
Our loving Father, Brother Wen's son needs correct knowledge about sex and strength to resist the negative temptations from the Internet. Please guide Brother Wen to be wise and patient and to encourage his son to participate in various interests and sports.
---
Gospel Broadcasting
20 Years of Internet Ministry: Since the launch of the first Radio Liangyou website on September 21, 2002, Radio Liangyou has stepped into the Internet from the ranks of short wave and medium wave broadcasting! This year, it happens to be the 20th anniversary of Radio Liangyou's Internet Ministry. Thank God for leading us through this wonderful and wondrous journey of growth. Both radio staff and audiences grow together in terms of network knowledge and technology!
New Studio Equipment: The refurbishment of Studio B has been completed. In addition to recording production, we tried to use the new system for live broadcast earlier, and the operation was generally smooth. Thank the Lord, the colleagues have learned and adapted well, and other recording studios will be updated one by one. May the Lord bless the replacement project without hindrance. Not only will the recording and program production not be affected, but the program will have the opportunity to enter a new production mode in the future, and the efficiency will be improved.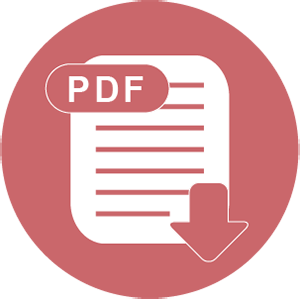 Download