Inharmonious Relationship
"Being 42 years old, I have been married for 18 years and have three children. My husband is a non-Christian and we always argue and even fight. We had a big argument two months ago. He asked me to leave and get out. I was filled with anger and therefore left. He then criticized me through text messages which made me even angrier. He doesn't allow me to go home and I don't go back neither. I don't know how to keep a happy relationship with him. Unable to communicate, we argue every time we talk. Not knowing what to do, I have intended to lead a happy life with him. I know I have responsibility for this too. Please pray for me. I wish I have the wisdom of marriage."
(Sister Lu)
Pray that Sister Lu can calm down and be frank to her husband. They would forgive each other and her husband be touched and repent to accept God. Both of them can create a harmonious home.
---
Offer Healthcare in Countryside
The medical and healthcare services need improvement in some remote and undeveloped areas. Some companies and organizations have taken forward charity projects in a two-pronged approach, namely strength augmentation and facility improvement. Standards for healthcare services in countryside are improved and the demand for primary healthcare services is dealt with. At present, one of the projects will use the funding raised for online training for 1,500 rural doctors, relieving the stress of 13 rural healthcare stations and, for donating equipment kits to the "mobile hospitals" in 16 areas. In addition, free medical consultation is provided for villagers with primary healthcare services in irregular intervals, including measuring blood pressure and blood sugar level, etc. Villagers are also briefed about health and nutrition.
("China News Net", August 8, 2022)
Pray for the poor remote rural areas that the government is willing to allocate resources to improve the local healthcare services and facilities. Pray for the village doctors that they serve with mission.
---
Unique Baby
"My three-year-old granddaughter started to lose her temper at two and sometimes would hit people for no reasons. She felt regretful and apologized every time, over and over again. She has strong analytical ability and could tell right from wrong at the age of one. She cannot tolerate people getting emotional when talking to her and will say 'You cannot do this. This is wrong.' But we can tell that she cannot control herself. We have read Christian parenting books but still feel helpless. We did not get angry when she hit others but would seriously tell her not to hit others. We don't know whether we have neglected her inner sin?"
(Sister Yu)
May God help Sister Ru and her family lead the child to You. Pray that the child is willing to be educated in God's words and let God lead her life.
---
Fatal Attack in Kindergarten
Last month a man stabbed teachers and students in a kindergarten in Anfu county in the city of Ji'an, Jiangxi province, and then fled. Three people were killed and at least six injured. Police officers were sent to hunt him down. The suspect then was injured in a traffic accident and died after emergency treatment. The reason for the attack remains unknown. A number of serious wounding cases happened in China over the past few years. The attackers intended to take revenge against society by hurting young children who are unable to resist. Parents asked how to prevent the next tragedy from happening again.
("China News Net", August 6, 2022)
Children and teachers may suffer from psychological traumas due to the attack. May God comfort them and heal them. May God have mercy upon the soul of the wicked people and eliminate their bitterness and hate by giving them chances to know God.
---
Gospel Broadcasting
Studio Upgrade: Plans for studio upgrade has been made quite some time ago. The first set, Studio B, was completed and now in use. Please pray for the next phase on Studios C and A. With the pandemic, uncertainties in logistics may arise more frequently. May our gracious Lord see to it that delays are minimized, and the project will be accomplished on schedule.
Anniversary of Liangyou: This year marks the 73rd Anniversary of Radio Liangyou. We had arranged special broadcasts in three sessions in the morning, afternoon and evening on July 29. Although the live broadcasts took place in the morning and afternoon working hours, the audience volume was twice as much as usual. Moreover, the Thanksgiving Service was broadcast in the evening; and the audience volume was tripled. We are grateful to the listeners for their enthusiastic participation and sharing. Please give thanks to God for the ministry of our station!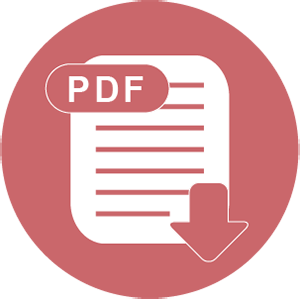 Download