Fed Up
"I became a Christian in 2002 and got married in 2003. My husband and his family accepted Christ when they were young. Having a daughter and a son, we aren't in a happy marriage. My husband is suffering from liver disease and manic depression. He always throws a temper at me and even hits me. Feeling broken and fed-up. I'm trapped in pain and so desperate to leave. I don't believe that I can live well in the darkness. He forbids me to go to church and has threw away the Bible and all other religious books. I secretly downloaded the Bible and joined online prayer meetings with brothers and sisters on my mobile phone. I have gone to another city with him. I'm sick and can only consult the doctor with his permission. He said he would get a divorce if I go back my hometown."
(A Sister)
May God comfort and heal Sister Yi's broken heart, allow her to rely on you to have victory over the darkness. May You heal her husband so that he can love his wife and children with Your love.
---
Laundering Scam
In China, the credit report published by the Zhengxin Centre of the People's Bank of China can reflect the social credit situation of individuals and corporations. Records of a poor social credit score could affect the access to loans and credit cards, studies and job prospects, and travel plans in any forms. Consequently, the law-breakers have taken this chance to make money by charging very a high price and claiming that they can change the credit report. Some fraudsters have even organized Zhengxin restoration courses to develop an integrated gray industrial business of recruitment, training, joint agency, false evidence and sale of personal messages.
("China News Weekly", August 8, 2022)
Pray that the departments concerned will strengthen cooperation to fight against the false publicity and advertising on the internet to have the criminals prosecuted successfully. May God give people wisdom and prudence to tell truth from lies to avoid getting dupes in the world of information explosion.
---
From Hatred to Love
"Baptized last December, I have been living a new life. I have so enjoyed loving others and being loved in God. This spiritual rebirth gives me unprecedented freedom. I was born into an unfortunate family. Promiscuous, my father is a womanizer. He had dated multiple women when I was about ten. I fought with those women. I wrote letters to him, talked with him and cried in front of him, but all efforts were in vain. It hurt so much. My mother is the best and has been taking care of the whole family with four children. Having no fear, I hated him and vowed to break up with him. Thank God for changing me and transforming my deep hatred to love. I'm still learning to influence my father with the love of Christ."
(Sister "No Name")
The love of Christ gives sister strength to forgive her father. Pray that her father will be touched by God and knows that what he has done is hurting his family. Pray that he will repent and accept God's salvation and start a new life by being a responsible father.
---
Conservation Challenge
Having over 900 years of history, Wan'an Bridge in Fujian Province is the longest wooden arch bridge in China. It was burnt in a fire and collapsed last month leaving only the skeletons. The cause of the fire is still under investigation. In fact, many hundred-year-old bridges were destroyed in natural disasters or fires. The accident has alarmed people into an urgent review of the village heritage conservation. With the remarkable progress of the development of road construction and the changes in the mode of transportation, wooden arch bridges have become unnecessary in our daily life and been easily belittled. How to achieve sustainable development through effective conservation and restoration is the key issue of village heritage.
("The Beijing News", August 8, 2022)
Both natural and human destruction does not only threaten village heritage, but also affects our daily life. Pray that the government has the long-term vision for regional planning, formulation of disaster contingency measures and provision of redevelopment maintenance, etc.
---
Gospel Broadcasting
Studio Upgrade: Plans for studio upgrade has been made quite some time ago. The first set, Studio B, was completed and now in use. Please pray for the next phase on Studios C and A. With the pandemic, uncertainties in logistics may arise more frequently. May our gracious Lord see to it that delays are minimized, and the project will be accomplished on schedule.
Anniversary of Liangyou: This year marks the 73rd Anniversary of Radio Liangyou. We had arranged special broadcasts in three sessions in the morning, afternoon and evening on July 29. Although the live broadcasts took place in the morning and afternoon working hours, the audience volume was twice as much as usual. Moreover, the Thanksgiving Service was broadcast in the evening; and the audience volume was tripled. We are grateful to the listeners for their enthusiastic participation and sharing. Please give thanks to God for the ministry of our station!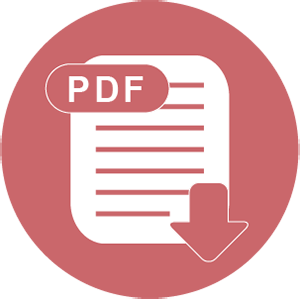 Download