Views on Marriage
"I don't think that finding a Christian partner will make marriage very smooth. I find that most people's marriages need to be adjusted. My family is more enlightened, democratic, tolerant and respectful. My husband's family is oppressive, autocratic and disrespectful. I have been adjusting with my mother-in-law for a long time. I have also changed a lot. Currently I don't go to work with my husband together. I also don't know how to communicate with him. I have nothing to speak except to ask him a question. This isn't my ideal marriage condition. Believing in the Communist Party, my husband's views on marriage incline to be of his parents' generation. After all, it is necessary to probe into values and views on marriage with a partner before getting married."
(Sister Qun)
Thank God for Sister Qun's enlightened and correct views on marriage. May the Lord strengthen her marriage. Please pray that she can grow up while adjusting with her in-laws and husband, and that they will establish a harmonious and loving family together.
---
Problems of Study
"I have sincerely confessed and repented before God. I found that it would be much better if I didn't supervise my child's study. Once I could not help teaching him to do his homework, I would have inner feelings of annoyance, anger and scolding. My son hasn't any proper learning attitude and seriousness in his study. The teacher often sends my son's homework to the classmate group as a bad example. Although my two daughters' study isn't particularly good, my son's learning attitude is extremely different from that of his sisters. I often think about how to help my son adopt a proper learning attitude. I also communicate with my brothers and sisters in Christ concerning his situation, but there is still no obvious effect."
(A troubled sister)
Dear Lord, please let the sister's son have the motivation to be serious about his study, help him find interests in learning, and increase the sister's patience of accompanying her child to grow up.
---
Gospel Broadcasting
Studio Upgrade: Plans for studio upgrade has been made quite some time ago. The first set, Studio B, was completed and now in use. Please pray for the next phase on Studios C and A. With the pandemic, uncertainties in logistics may arise more frequently. May our gracious Lord see to it that delays are minimized, and the project will be accomplished on schedule.
Anniversary of Liangyou: This year marks the 73rd  Anniversary of Radio Liangyou. We had arranged special broadcasts in three sessions in the morning, afternoon and evening on July 29. Although the live broadcasts took place in the morning and afternoon working hours, the audience volume was twice as much as usual. Moreover, the Thanksgiving Service was broadcast in the evening; and the audience volume was tripled. We are grateful to the listeners for their enthusiastic participation and sharing. Please give thanks to God for the ministry of our station!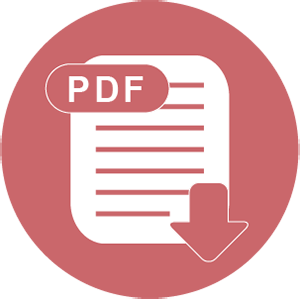 Download