On the Wrong Track
"My mother-in-law who believes in the Lord attends pastor preaching online. I cannot understand because they speak in tongues. I said something was going wrong there, but she disagreed. She comes to stay with us once or twice a year, for a month or two each time. When she attends church meetings, which are held online from night to midnight, she always sets the volume exceedingly high disregarding if my two children are studying or sleeping. Sometimes she asks the children to stay and read something to her, but I would disagree. She likes health supplements and each purchase of them may cost her thousands of dollars. In fact, the most in her bag is health supplements. I accept her taking them, but I cannot tolerate her forcing my children to eat them all the time. I don't understand also why they speak in tongues, burp and vomit when they pray."
(Sister Yang)
Please pray for Sister Yang's mother-in-law. Help her understand the truth, stay away from all extreme actions, open her heart, and understand the words of the Lord. May the word of truth shower her again.
---
Hard to Get Hired
Notes like "Those who have been admitted to mobile cabin hospital or diagnosed positive in Covid-19 will not be employed!" appeared on job advertisements in China. Criticism arises as this would impose obstacles for Covid-19 rehabilitators when applying for jobs. For example, some companies would ask applicants to show their nucleic acid test records of the past two months. Once the company spots a positive diagnosis, the applicant will be rejected. In accordance with China's Employment Promotion Law and the Law on Prevention and Treatment of Infectious Diseases, it states clearly that no unit or person shall discriminate against infectious disease patients, pathogen carriers or suspected infectious disease patients. To effectively curb employment discrimination, some legal personnel pointed out that the privacy of health codes needs to be better managed and strengthened to avoid easy disclosure of personal medical information.
("Beijing Youth Daily", July 12, 2022)
Pray that the Lord will take care of the needs of the unfairly treated, rest assured that they can earn their own living and live on with dignity. Let everyone have a loving heart, so that no discrimination and prejudice in any form can prevail in the society.
---
Hard to Fathom a Person's Mind
"My work has stressed me out recently. I'm a jewelry salesman. My colleagues are all females who like to pick on me and attack me by innuendo. I got annoyed and become nervous at work. I'm not meticulous, but they are calculating and blame me on every tiny thing. That is depressing to me. I keep my feeling from everyone but God who knows me well. My colleagues are untrustworthy persons who are unappreciative, blaming, jealous and gossiping. I always ask myself to stay quiet and not to become one of them, but I don't want to be the scapegoat either. I want to change my job, to be away from such an intricate working environment. Everywhere may just be the same however, because man's heart is incomprehensible!"
(Audience "Brother Feeble")
May the Lord who gives wisdom help "Brother Feeble" turn his eyes upon Jesus in all things. Ask the Lord to add him strength and faith so that he can face his work and colleagues positively.
---
Forged Word of Mouth
Recently, a night owl beverage with an entire ginseng soaked inside the bottle becomes a best seller in China. Claiming that it is a libation for staying up late and regaining energy, netizens all rush to buy it, even at a price twice of the original one. Nevertheless, the actual effect of the drink is questionable. Behind the craze, there is the chaos of "Planting Grass marketing" refers to the consumption strategy that by showing more thumb-up reviews from consumers themselves, viewers have a stronger drive to buy the product or service concerned. Tactics include inviting online celebrities for soft selling or sharing reviews, amongst many of these propagandas are however exaggerated and even misleading with false content. Relevant departments have begun to strengthen their supervision, but rules have yet further clarified.
("People.cn", July 10, 2022)
Pray that everyone would understand the value of honesty and not lie for one's own gain. Pray that consumers have the wisdom to stay away from falsehoods and lies while taking in information. Besides, may the government have better regulations to prohibit improper business practices.
---
Gospel Broadcasting
A New Platform: With the launch of "Liangyou Anywhere" in July, audience can listen to Today's Programs, 30-day Program Archive and Streaming Broadcast. In addition to the design of "mobile priority", new technology have been adopted allowing a smooth transmission of programs. Audience can listen to the programs on the desktop computer or smart phone. You can also pin the platform on your mobile's desktop or add it to "Favorites" in the WeChat app as well.
New Plan Ahead: We have commenced the process of planning for the next calendar year — re-focusing the ministry, reconstructing the infrastructure, and relocating the resources. These include keeping our commitment to Christ, getting closer to the listener, equipping Christ's disciples, advancing in partnership, and achieving the best of qualities. Pray that everyone would excel in their abilities and work together seamlessly, that many healthy workers and churches may be built up.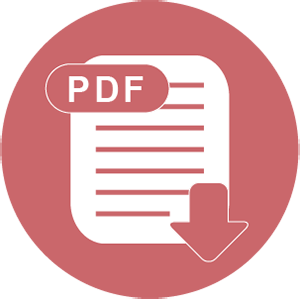 Download