My Son is Gay
"My son was taken and brought up by my mother-in-law since his birth. We bought a house when my son was ten. Then we moved and stayed together at the new place since then. After entering college, he told me that he was gay. I was shocked and wondering if bad friends influenced him. Several years have gone; nothing has changed. Recently, he told me his fondness to a male is more an emotional dependence to a sexual need. My son is an introvert. His father picks him up and drops him off at school every day, sparing him no chance to make new friends. He was befriended by a few female classmates during his study in junior high school, but he later told me that they simply regarded him as a 'sister'."
(Sister Huang)
The Lord who offers help please lead Sister Huang's son to the root of his needs for emotional dependence. By the love and encouragement of his family, may he actively and openly face his own weakness, seek the assistance of a psychological counselor.
---
Population Alarm
The Chinese Population Research Unit proposed the trend of population change in China. It points out that during the medium and long term of the "14th Five-Year Plan" period (2021-2025), the total population will experience a zero growth and a negative growth, respectively. By 2035 and beyond, a drop to about ten million of China's annual birth population will be predicted. Moreover, China's elderly population will increase by 50% to more than double in the next decade. The population over the age of sixty will increase from 264 million in 2020 to 400 million in 2032 while the number of over-eighties will double from 35.7 million in 2020 to 79.6 million.
("China News Net", July 10, 2022)
Pray that leaders at the top have wisdom to understand the economic and social implications of the immediate dwindling and aging population. May they thereby initiate appropriate and effective policies for the country's long-term development
---
Think Over Again
"My egocentric husband quit his job four years ago, and is now making money by selling tea and tea sets within his own circle. Despite his limited income, his standard of living is remarkably high. Eating good food is his priority, so he often orders takeaways and high-end desserts from big-name restaurants, spending almost all his income to feed himself. He does no house chores but lying on the sofa and playing games all day. For me, I have started a business at home. I do everything by myself. I asked if he could share the household expenses to reduce my financial pressure. He said he had no money. He spares no kindness or patience to our eight years old child as well. He often yells at the kid and even beats the child in the face. Filled with resentment in my heart, I really want to get away with my child and give each other some space to think over our relationship again."
(Sister Ping)
Christ is the Lord. May Sister Ping pray more for her family and her husband; build her marriage in Christ to move her husband to repent and care more about the needs of his wife and child.
---
True or False
The news about the operation and admissions of "Henan Media University" that posted on the Internet was false. The content that shown was misappropriated information from another college. After verification by the Ministry of Education, they confirmed that there is no such school in Henan, and the website involved was closed. Every year during the college admissions season, various education departments and media will announce a list of "pheasant universities" to remind candidates and their parents not to be deceived. However, once these faked universities change their school names, they can replay their tricks again. Moreover, as some servers of websites have been set abroad, investigations become more difficult for the departments concerned.
("China Youth Daily", July 10, 2022)
Grateful to see the learning heart of the youngsters and may they be able to get into the qualified higher education institutions. Pray that the unscrupulous will repent and confess their sins and take education no more as a business to deceive others with false diplomas.
---
Gospel Broadcasting
A New Platform: With the launch of "Liangyou Anywhere" in July, audience can listen to Today's Programs, 30-day Program Archive and Streaming Broadcast. In addition to the design of "mobile priority", new technology have been adopted allowing a smooth transmission of programs. Audience can listen to the programs on the desktop computer or smart phone. You can also pin the platform on your mobile's desktop or add it to "Favorites" in the WeChat app as well.
New Plan Ahead: We have commenced the process of planning for the next calendar year — re-focusing the ministry, reconstructing the infrastructure, and relocating the resources. These include keeping our commitment to Christ, getting closer to the listener, equipping Christ's disciples, advancing in partnership, and achieving the best of qualities. Pray that everyone would excel in their abilities and work together seamlessly, that many healthy workers and churches may be built up.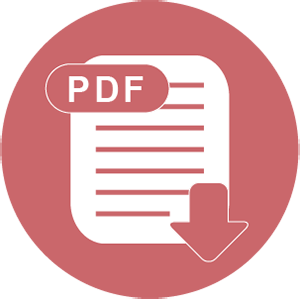 Download