Lord's Healing
"I accidentally broke my leg last year. It was very painful to lie in bed daily during that time. I felt not only the pain in my leg, but also the loneliness in my soul. This was because I had been distant from God before my leg was bruised. I had been very weak in my spirit and hadn't read the Bible for a long time. When I was recuperating, I was inspired by the Holy Spirit. Therefore I began to be tranquil in my heart and read the Bible to know God's words. The Lord had sought me and healed my leg. Normally, injured bones require 100 days to recover. But I was able to walk in 52 days because the Lord had healed me. I'm 53 years old. Currently my leg has restored to the same condition as before. Everyone is surprised at this and I have preached the gospel to them."
(Sister Meng)
Thank God for restoring Sister Meng's lost faith. "With man this is impossible, but with God all things are possible." Thank the Lord's mercy and healing which have let the sister witness the Lord.
---
A Scam To Cheat Money
In recent years, some scams which target the elderly have emerged one after another. Some scammers target the elderly who are unwilling to go in person for their convenience. They cheat their savings under the guise of "business agents". One of these cases occurred in Huangshi City, Hubei Province. Mr Jiang owed a huge sum of money because of his addiction to gambling. Then he lied to the local elderly that he had a way to help with their endowment insurance. Actually he made their money his own. Later, a community cadre discovered the issue. It was then revealed that Mr Jiang had defrauded others many times, involving about 40 people and the amount as high as more than RMB 400,000. There are many similar scams in other areas of Mainland China.
("Legal Daily", June 8, 2022)
Please pray that the police can release relevant information on time, and that the elderly will have the wisdom to discern and can be more vigilant. Also pray that people can care more their elderly relatives and that they can timely see through the scams to prevent the elderly from being cheated.
---
Hardly Integrate Into My Family
"When I was one year old, I left my family and grew up with my aunt. My aunt has treated me like her own child. She passed away. So I want to go back to my own mother. But I always feel that I'm estranged from those sisters. I have tried hard to integrate into them but to no avail. I have also tried my best to please them, but they still ignore my messages. I pray to God for guidance, but I'm still struggled. God requires us to even love our enemies. Besides, they are my own sisters. I don't know what I have done wrong. My financial condition is much better than theirs. Do they think I have given my mother too little money? I really feel that I'm so petty and low in front of them. I don't know what to do."
(Sister Rong)
Please ask the compassionate Lord to comfort Sister Rong and let her do her part well in the Lord. Pray that she will understand the reunited family relationship needs time to develop. May God give her the strength to exalt the love of the Lord among her family.
---
Disputes Over Parking Space
A video clip of the quarrel went viral on the internet. someone was dissatisfied with his neighbor in Shenzhen for occupying his parking space repeatedly. This dispute over parking space has revealed the lack of parking space in Shenzhen. The reason behind is the illegal sales by property developers. The public parking spaces, which cannot be sold externally, have been given to the owners who buy apartments. So the public parking spaces become private ones. The same situation also occurs in other residential areas. Expressing dissatisfaction, some owners still park their vehicles in the private parking spaces, and they even destroy the locks on the private parking spaces. Therefore disputes happen frequently.
("The Paper", June 7, 2022)
Please pray that the government will have foresight to see the needs of future development and formulate appropriate land planning. Also pray that real estate developers will not violate the rules for the sake of money.
---
Gospel Broadcasting
Workers from the Lord: After 20 years of faithful service in FEBC Hong Kong, Rev Raymond Lo has retired from the position of Chief Executive with effect from June 1, 2022. In the past two to three years, a handful of our staff and missionaries have reached their retirement age. Pray also for other staff in succession that they may carry on the good work with wisdom and strength from above.
Broadcast by Radio waves: As the challenges the ministry must tackle become increasingly difficult, pray that the Lord will undertake that all various platforms may operate as expected. For an even better radio coverage, we plan to reinstate broadcast via HLKX, our AM Radio Yiyou 2, with increased power. Please remember the ongoing testing and future operation.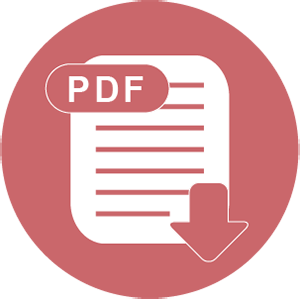 Download