Not Reconciled To Get Married
"I was urged to get engaged at the beginning of the year. I had made this decision because I was over age. I know I shouldn't break the engagement easily. We have only known each other for half a year. When I think it over, I find the decision too hasty. Some of his conditions make me very worried, such as his economic situation and skeleton of the past, etc. My economic situation is better than his, so I cannot accept this. The nearer my wedding date comes, the more anxious I feel. I dare not to offend God or people. But I feel wronged and cannot reconcile myself to get married. It is really sad to see my parents' worry. Asking myself honestly, I feel I like him. But there are still many struggles. I feel a huge tension which has been created between taking the marriage vow and facing the real self. What should I do?"
(Audience "Perplexed Sister")
Ask the Lord to teach the "Perplexed Sister" how to understand God's will. Marriage is divine and cannot be taken lightly to satisfy the worldly views. Please pray that the Lord will give the sister spiritual wisdom to establish her marriage in Christ.
---
An Incident in Tangshan
A fighting incident triggered off national outrage in Tangshan City, Hebei Province early last month. Four young women were dining at a barbecue restaurant when the incident broke out. After a man had failed to strike up a dialogue with one of them, he beat up her and her companions. A CCTV footage showed that the harassment and beating lasted for about four minutes with some people looking on but no one helping or stopping the incident. After the video had been exposed on the Internet, it aroused the public concern about the issue of public order. Later the police arrested nine perpetrators and launched a half-month operation to rectify the social security. The police also publicized special channels for receiving public reports of gangsters' forces.
("Qianjiang Evening News", June 13, 2022)
Please pray for the personal safety of people and law enforcement officers' action taken to deter crimes. Also pray that God's salvation will come to save lost souls so that they are willing to reform themselves to turn over a new leaf, forsake evils for good, and stand firm when they encounter temptations.
---
Rare Disease DMD
"My little son was diagnosed with DMD (Duchenne Muscular Dystrophy), one of the world's rare diseases. I have been unable to let go for almost a year since his diagnosis. I don't understand why God has given such plight to me. Are there any miracles and wonders at present? Will God heal my son? I used to serve in my church, but now I'm weak and don't know how to move on. Being confused, I'm living without hope! I'm also indebted to God's work. Here is a mountainous area. There are still a few elderly people in my church with no one taking care of them; they are brothers and sisters in the Christ. Since my child has become sick, I seldom go to my church to serve them. There is little spread of the gospel and believers are few. My mother has guided me to believe since my childhood. After I have grown up, I get married in this mountainous area. I'm very weak spiritually."
(Audience "Bitterness")
Please ask the Lord of hope to strengthen the sister's heart, uphold her, comfort her and give her confidence to take care of her son with a way out. As the elderly in the mountainous area need to be shepherded, also pray that the Lord will motivate the sister to become strong again and return to her serving post.
---
Accident
A delay in rescue occurred in Zhengzhou, Henan Province last month. The student called the emergency number 120 because of her discomfort during the incident. She could not answer the questions clearly because of her fuzzy consciousness. But the operator still asked her to confirm her location and even said that she had "no problem". Emergency team was not dispatched more than two hours after the call. The emergency personnel did not come until the student's roommate called again. In the end, the student had been sent to the hospital for treatment for nearly half a month. Unfortunately she passed away a few days ago. The Health Commission has established a special investigation team and fired the operator involved. Relevant personnel have also been held accountable.
("Yangcheng Evening News", June 8, 2022)
Ask the Lord to ensure that everyone has a pure and upright heart, and a diligent and loyal attitude so that they will not slight and neglect their work. Also pray that they will not look on without lifting a finger in times of crisis, and be able to provide timely help.
---
Gospel Broadcasting
Workers from the Lord: After 20 years of faithful service in FEBC Hong Kong, Rev Raymond Lo has retired from the position of Chief Executive with effect from June 1, 2022. In the past two to three years, a handful of our staff and missionaries have reached their retirement age. Pray also for other staff in succession that they may carry on the good work with wisdom and strength from above.
Broadcast by Radio waves: As the challenges the ministry must tackle become increasingly difficult, pray that the Lord will undertake that all various platforms may operate as expected. For an even better radio coverage, we plan to reinstate broadcast via HLKX, our AM Radio Yiyou 2, with increased power. Please remember the ongoing testing and future operation.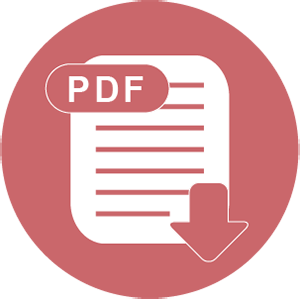 Download