It's Perplexing
"My church is indeed desolate. I have been puzzled by the fact that although our church isn't good, unity is still needed. I have heard a teacher who preaches the truth constantly criticizing the church for its bad. Of course, these imperfections exist. She left the church because she had been emotionally traumatized in church. She might not have been healed. Now she is only responsible for teaching some truths in our church because of her theological knowledgeability. She often criticizes the church as not being as good as the society. It may be true, despite what she said makes sense, I feel uncomfortable. As I'm still young, I can't really tell what is right and what is wrong, but I wonder should one comment on the church in this way to influence other believers?"
(Little Sister)
Pray that the Lord will give her the spiritual depth to be able to bear right and wrong. May the church build up its co-workers in the truth of Christ. Pray for the Lord's mercy and healing upon this preacher and let her experience restoration of a broken relationship.
---
Lord's Grace
"Thank you, Heavenly Father, for loving me and my family, thank the blood of the Lord Jesus for cleansing us, and thank the Holy Spirit for protecting and watching over us every day. My mother-in-law who has believed in the Lord for decades, is 82 years old. She got up the night before and accidentally fell whilst urinating, but was not hurt at all. I thank the Heavenly Father for his protection, keeping my mother-in-law safe, and thank the Lord Jesus for the grace of letting us experience the Lord's care. The family said we must tell this testimony so that more people can understand that believing in Jesus is the protection of our life, because He is the life, He is the way, and He is the eternity."
(Sister En)
Grateful for Sister En, a family that believes in the Lord has experienced the Lord's care and protection and witnessed the heavenly Father's protection of her mother-in-law from injury. Together, they praised the wonderful deed of the Lord Christ. May the Lord use their testimony to be a blessing to many.
---
Gospel Broadcasting
Workers from the Lord: After 20 years of faithful service in FEBC Hong Kong, Rev Raymond Lo has retired from the position of Chief Executive with effect from June 1, 2022. In the past two to three years, a handful of our staff and missionaries have reached their retirement age. Pray also for other staff in succession that they may carry on the good work with wisdom and strength from above.
Broadcast by Radio waves: As the challenges the ministry must tackle become increasingly difficult, pray that the Lord will undertake that all various platforms may operate as expected. For an even better radio coverage, we plan to reinstate broadcast via HLKX, our AM Radio Yiyou 2, with increased power. Please remember the ongoing testing and future operation.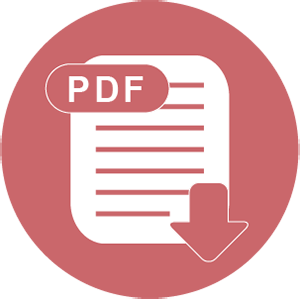 Download