Not Glorify God
"My family believes in the Lord. My younger brother's wife is reasonable and sensible. They have been married for six years. Their family has lived very peacefully in the past few years after their marriage. But she just likes to dress up and don't want a housewife look. My younger brother finds all of these unacceptable. At present, she suddenly doesn't want to be with him, saying that they still don't have a car nor a house and that she cannot see any hope in him. Moreover, my younger brother had given everything to his ex-wife, otherwise she wouldn't agree to divorce. He was persuaded of the unreliability of someone known online and the possibility of losing both his wealth and woman. But he insisted on getting divorced. After the divorce, he borrowed a loan to buy a car and also lost money in running his business. So he was in debt. Recently my younger brother has discovered that his present wife has an affair. Please ask God to protect and support this family. He will not glorify God indeed if he gets divorced again and again."
(Sister Zhang)
Please pray that Sister Zhang's younger brother can handle his marriage rationally; and he will know and experience that the Lord is the only way out amid difficulties. Also pray that he is willing to rely on the Lord to establish his marriage in Him.
---
Improve Myself Unremittingly
The rise of short videos has given disadvantaged groups more channels to voice out in China. Mother Lu, who lives in Zhengzhou, is 60 years old. Her two sons are patients with Amyotrophic Lateral Sclerosis. Since four years ago, she has been required to take care of them closely. The family's income has become a problem at once. Her son suggested that she can be a vlogger as she has good cooking skills. Her eldest son being the director and the second son the editor. So far they have issued more than 1,000 videos. Not only can they support themselves, but also have their stories encouraged many people.
("China News Net", May 10, 2022)
Please pray that God will continue to open a way for them, taking care of and protecting them in times of a predicament. Also pray that the society will offer a suitable welfare system to entertain their needs.
---
The Spirit Searches All Things
"A sister was weak. So I wanted to teach her the words of the Bible. I told her, 'The more you listen to God's words, the more you will understand.' But I couldn't tell her specifically what verses and chapters. My tone was a bit heavy because what she had done didn't conform to the teachings of the Bible. Later we listened to Radio Liangyou together. It was great! It summarized and concluded the biblical verses I had said. Moreover, it told us in details what books, chapters and verses of the Bible I had talked about. The sister was convinced completely, saying that it wasn't I who was teaching her, but was God who was teaching her! Then she admitted that she was wrong. Thank God! She said there was really God! I think that the Holy Spirit can search all things! Now I listen to your programs every day. I have also supported many people."
(The Old Sister)
Thank God on behalf of An Old Sister. "Come near to God and He will come near to you." Please pray that the Old Sister will rely more on God to establish people and serve humbly and that she will glorify God.
---
Dong People's Bible
The Research Foundation Language and Religion completed the translation of the New Testament in Kam dialect in 2005. It released a revised version in 2018, including the mobile and online versions to allow nearly 3.5 million of Kam (Dong people) to read the Bible. This version was translated with the standard text of the "Dong People's Text Project" approved by the National Ethnic Affairs Commission of China for trial run. Based on the Contemporary Chinese Union Version of the Bible, the translation was completed after repeated revisions in accordance with the original New Testament. It is the first Dong people's New Testament in history. The publisher expresses the publication wish in the preface: It is hoped that numerous readers can better understand and interpret the words of God through a different way.
As early as 1910, China Inland Mission began to preach to the Dong people in Guizhou and western Guangzhou. Another branch of this ethnic group is mainly Northern Dong people in western Hunan and southwestern Hube. This group is one of the most neglected ethnic minorities. Pray that God will use this New Testament distributed online to let more Dong people know Jesus' salvation and return under the name of Christ.
---
Gospel Broadcasting
Brand New Program: At the end of March, there was a replacement by a three new programs scheduled on Radio Liangyou: "My Story, My Sky" – listening to stories and understanding life, "Let's Grow and Glow Together!" – establishing marriages and rebuilding families, and "Oh My God" – answering questions on belief. Please pray for these production teams and ask God for wisdom and creativity.
Lay Training Program: Courses of ten subjects and questions for the first level have been uploaded to the "LTS App". Students who have passed the multiple-choice examination of the nine subjects can enter the second level. The purpose of this course is to enhance the popularization of theological education among Chinese. It allows believers to deepen their understanding of the Bible through a self-study mode. Ask God to help the teachers meet the needs of the classmates and establish believers' spiritual growth when they write and set questions.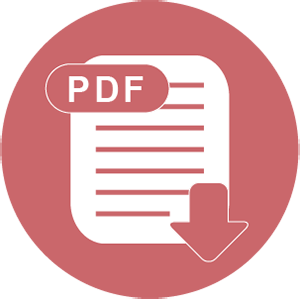 Download