Pseudo-Christian
"It is conflicting to find religion in everyday life. Maybe I lack confidence. The hustle and bustle of daily life has deprived me of time and energy to serve God. No time to read the Bible and study God's word. My father loves God so much. Every day he worships God, preaches the gospel to people and listens to radio programs. My sisters love God too and join gatherings every day. I'm just like a pseudo-Christian that was mentioned by an elderly pastor. I dare not tell my clients and friends I'm a Christian, and I won't preach to other people. God's word has been fulfilled. I'm ashamed of my shallow belief and uncertainties after following God for ten years."
(Audience "Brother Shame")
May the God of hope be merciful and give strength to "Brother Shame" helping him pursue God and encounter God through faith while he is struggling in his religious life with a family so dedicated to God.
---
Looking Forward
The National Development and Reform Commission has rolled out a new plan to develop the bioeconomy in the 14th Five-Year Plan period. This first bioeconomy five-year plan of the China pledges to accelerate the development in respect of four key areas, i.e. biomedicine, bioagriculture, biomaterials and bioenergy, to cater for the needs of people. Area 1 focuses on healthcare by developing biomedicine that protects people's lives. Area 2 pursues nutritional diversity through agricultural modernization. Area 3 addresses biological priorities by developing biomaterials of low CO2 emissions. Area 4 enhances biosecurity and bioinformatics.
("China News Net", May 10, 2022)
Pray that the development of the new economy does not only focus on financial profits but also improves the environment and people's lives. Hope that research scientists will not pursue science achievements at the expense of ethics that goes against God's will.
---
Particularly Regret
"My mother led me to the Lord when I was a child. I believe in God with my heart, but fail to behave well. My ex-wife is a non-Christian. I'm also bad-tempered and don't have much tolerance. She took care of the children at home and I worked. Last year, I found out she was having an affair and asked for a divorce, but she refused. We then worked together. She and a male colleague always talked keenly. I got mad and scolded her. Thinking of what she had done in the past, I wanted a divorce. She then quit the job. I treated her badly every time thinking about her affair. She went to a hotel with someone again and I asked for a divorce. My children and I are left alone now. I particularly regret asking for a divorce. I asked to remarry but she refused. How should I pray to God?"
(Brother Wu)
Dear God, Brother Wu needs your support. May God help him keep his mind on You and trust in Your mercy to overcome despair and pick up his pain, so as to start a new life.
---
Another Kind of Learning
China's Ministry of Education has issued the Life Skills Curriculum Standards for Compulsory Education (2022 edition) in the recent Compulsory Education Curriculum Plan, separating the labor course, which will be set as an independent curriculum of no less than one lesson per week, from the comprehensive practical activity curriculum. The revised curriculum plan will be implemented in primary schools. The course has ten objectives: cleaning and hygiene, sorting and organizing, cooking and nutrition, use and maintenance of home appliances, agricultural labor, making traditional crafts, industrial labor, experience and application of new technology, modern service labor, public service labor and volunteer services.
("Shenyang Evening News", May 10, 2022)
Pray that the children will learn to take care of themselves and develop good characters through the labor course, and that parents will give support by educating their children without overprotecting and spoiling them.
---
Gospel Broadcasting
Brand New Program: At the end of March, there was a replacement by a three new programs scheduled on Radio Liangyou: "My Story, My Sky" – listening to stories and understanding life, "Let's Grow and Glow Together!" – establishing marriages and rebuilding families, and "Oh My God" – answering questions on belief. Please pray for these production teams and ask God for wisdom and creativity.
Lay Training Program: Courses of ten subjects and questions for the first level have been uploaded to the "LTS App". Students who have passed the multiple-choice examination of the nine subjects can enter the second level. The purpose of this course is to enhance the popularization of theological education among Chinese. It allows believers to deepen their understanding of the Bible through a self-study mode. Ask God to help the teachers meet the needs of the classmates and establish believers' spiritual growth when they write and set questions.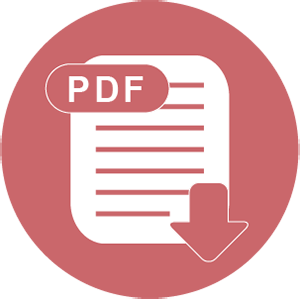 Download