Partake of Holy Communion
"I have been a Christian for seven years. My child is eight years old. I and my child's father have been living together without being married. I have partaken of Communion after being baptized. We used to live without worry until feeling so stressed when we had to cope with everyday problems. Sometimes I shared my anxiety with church sisters. A sister told me that I shouldn't live with my child's father without getting married. Another told me that I wasn't allowed to partake of Communion. I'm not spiritually mature enough to decide whether I may partake of Communion. I feel even more stressful, yet blessed to encounter Radio Liangyou. Please pray for me. Thank God for His grace!"
(Sister Duoduo)
Dear loving God, please help and give courage to Sister Duoduo as she is challenged by religious beliefs. May God grant her wisdom to pursue spiritual growth. Let them get married to glorify God if God permits.
---
Too Good to be True
A number of social platforms recruiting part-time "fitting models" have emerged in China recently. The job requires no experience and allows a flexible work schedule. Victims are required to buy some products, then take photo and give good comments. They were told that later they would receive a full refund and could earn commissions, and it was easy to earn ten thousand dollars a month. This so-called ideal job actually is a scam well designed by scammers. Victims were cheated to invest a large sum of money and some lost their life savings. Scammers even used the personal data and financial information of some victims to borrow money.
("China News Net", May 7, 2022)
Scammers have countless ways to cheat. Pray that people are content with what they have and can avoid being fooled and unnecessary loss. Pray that law enforcement agencies can protect people from crimes and bring scammers to justice.
---
My Child
"According to the doctor, my child is just slower to develop his/her skills and has no early symptoms of autism. Then we went to the Children Rehabilitation's Centre in my hometown, the teachers also had the same comment. I met many children with disabilities and special needs at the centre. They were so lovely, and I couldn't hold back my tears. I have been praying to God for my child's health and that my child would be normal. I'm a new believer and have just started my spiritual journey. Hope that the spiritually mature Christians can teach and guide me."
(Brother Zhang)
May the God of hope build Brother Zhang's faith in You, heal his son and comfort his family. May God give strength to make Brother Zhang strong, learn to rely on You and experience the peace of God.
---
Safety First
A self-built house collapse took place earlier in Changsha and caused multiple injuries and fatalities. Changsha officials has recently issued the "Ten Measures for the Safety Management of Operating Self-built Houses in Changsha" ("Measures"), so as to strengthen the safety management of self-built commercial houses. New self-built houses must be constructed in strict accordance with the requirements. It is strictly forbidden to cut corners, construct without drawings or change and rebuild without authorization. After the self-built house is completed, it shall apply for relevant acceptance procedures as required. Those that meet the safety requirements shall be verified and go through the registration of the real estate title certificate. In addition, the Measures require the use of self-constructed houses be regulated to rectify the mixed operation in the houses and avoid potential safety hazards caused by management confusion.
("China News Net", May 11, 2022)
Pray that the officials have wisdom to make good planning for rural and urban areas, promote social and economic development, perfect ancillary facilities and living environment, and narrow the rich-poor gap.
---
Gospel Broadcasting
Brand New Program: At the end of March, there was a replacement by a three new programs scheduled on Radio Liangyou: "My Story, My Sky" – listening to stories and understanding life, "Let's Grow and Glow Together!" – establishing marriages and rebuilding families, and "Oh My God" – answering questions on belief. Please pray for these production teams and ask God for wisdom and creativity.
Lay Training Program: Courses of ten subjects and questions for the first level have been uploaded to the "LTS App". Students who have passed the multiple-choice examination of the nine subjects can enter the second level. The purpose of this course is to enhance the popularization of theological education among Chinese. It allows believers to deepen their understanding of the Bible through a self-study mode. Ask God to help the teachers meet the needs of the classmates and establish believers' spiritual growth when they write and set questions.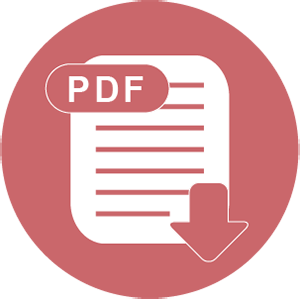 Download